Mon, May 20, 2013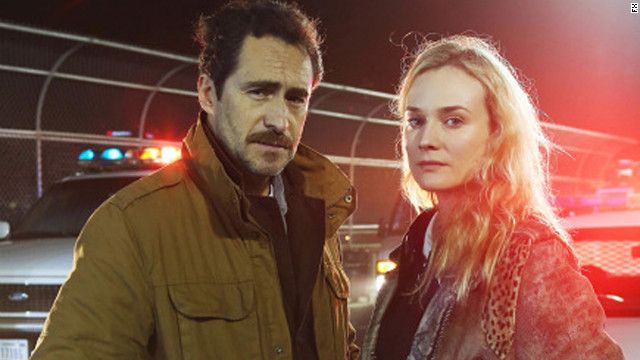 After a few chilling TV shorts, the firts glimpse at a story trailer for FX's upcoming drama "The Bridge" has finally aired.
If it's anything like FX's other programs, it'll be grizzly, well acted, well written and addictive.
Premiering July 10, The Bridge is a new drama series set on the Texas-Mexico border. Focusing on two detectives, one from Juarez and the other from El Paso, thrown together by the discovery of a body found on the border bridge between the two countries. The detectives are forced to work together to hunt down a serial killer operating on both sides of the border.
"The Bridge" stars Academy Award nominee Demián Bichir as Marco Ruiz, Diane Kruger, Ted Levine, Annabeth Gish, and Matthew Lilliard.