Tue, April 15, 2014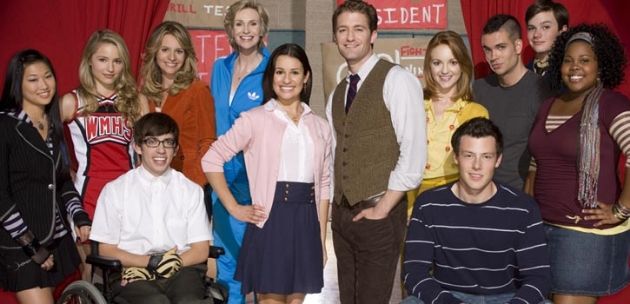 Showrunner Ryan Murphy, busy with hihs HBO film The Normal Heart as well as the upcoming American Horror Story has detailed how fans should expect the long-running Fox series GLEE to end in it's sixth and final season.
"The final season is its own story in its own location; it is not New York-centric at all. It really is a lovely, fitting season that dwells on the original people on the show and what happens to them and how they give back. … We'll revisit some of the new kids that came and went, there's a return of [Jane Lynch's Sue Sylvester] and [Matthew Morrison's Will Schuester] in a big way."
As Season 5 has mostly taken place in New York City and moved away from McKinley High with an almost new set of characters, Murphy told TV Line that they are reaching out to any and all cast that want to return to send off the hit musical drama as well as doing a time jump.
We are going to do a time jump. And my feeling about the last season of Glee is very clear, and that is that we have, or we will be, reaching out to all the regulars on the show — the original group of glee club members and teachers, and anyone who wants to come back. Anyone who wants to be a part of the show, we welcome them. I know people are saying, "Well, why isn't Heather [Morris] on the show now?" and things like that.
Murphy then opened up about the tragic passing of star Corey Monelith and how it affected the series' ending plans:
We talk about this in the writers' room all the time. That's a really hard, very painful, very difficult thing for the show. I've said it before, and it was even in Cory's eulogy, but that was the ending of the show for me, these two star-crossed lovers having a happy ending and both getting their dreams. So the fact that that can't be is a big pain in all of our hearts.
You can read the full article at TV Line, and GLEE will enter it's final season next year.