Fri, June 26, 2009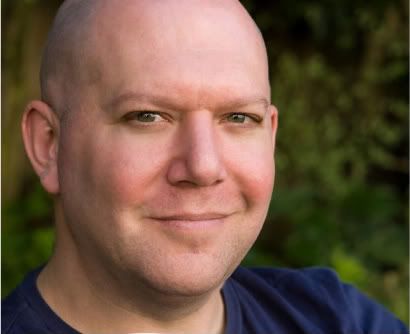 Movie writer. TV producer. Comic book creator. Video game writer.
While this list may seem like a collection of dream jobs for many of us, it actually is the resume of former lawyer Marc Guggenheim.
Since Guggenheim left the world of Boston law and turned to Hollywood, his biggest problem seemingly has been finding the time for all of the work sent his way.

FLASH FORWARD
One of the items currently on Guggenheim's plate is his role as executive producer of the television series "Flash Forward," which is scheduled to debut this fall on ABC.
The concept behind "Flash Forward" is that everyone on Earth blacks out for 2 minutes and 17 seconds. During the blackout, people experience visions of April 29, 2010, which is six months into the future at that point. When the "flash forward" is over, many people have died in accidents involving vehicles, aircraft or other devices that require human control.
The plot is adapted from the 1999 book "Flashforward" by Robert J. Sawyer.
"I like to use the phrase 'inspired by.' [The show's writers] took the storyline in a different direction than the novel," said Guggenheim. "If you read the book and find the concept intriguing, you will really enjoy what David (Goyer) and Brannon (Braga) did with it."
One major change from the book to the television show involves how far into the future people see when they black out.
"We've obviously changed it from 21 years to six months," said Guggenheim. "The real appeal when you are doing a television series is getting to see the payoff of when the future becomes the present. David and Brannon made the decision to have that payoff come in the first season."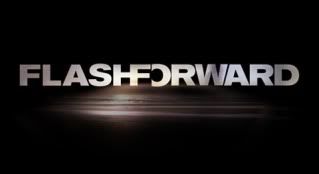 One aspect of the show that has people talking is the high caliber of its cast. "Flash Forward" features Joseph Fiennes, John Cho, Jack Davenport and Courtney B. Vance. That cast was one of the factors that intrigued Guggenheim.
"I wish I could take credit for the cast," he said, "but I got involved after the cast was put together."
According to Guggenheim, the show has the ability to sustain a high level of quality over a number of seasons.
"We figure it can go seven years pretty comfortably," he said. "At a minimum, we figure we would need three seasons [to tell the story]."
Guggenheim said he believes "Flash Forward" can achieve success on the level of "Lost."
"I have a feeling people will start talking about 'Flash Foward' once they see it," he said. "I think that show will inspire that much interest."

ELI STONE
For Guggenheim, the beginning of "Flash Forward" arrives just as "Eli Stone" is ending.
After 26 episodes over a two-year period, "Eli Stone" has been canceled by ABC. The final episodes of the show have begun airing in the U.S. at 10 p.m. on Saturday nights (the episodes previously aired in the U.K.).
"We had an initial 13-episode order for Season Two," Guggenheim said. "We hoped for a back-nine order (to get up to 22 episodes), but we had written 13 without knowing whether we would get the other nine."
However, he said, by the time the 13th episode of Season Two was actually filmed, the writing was on the wall.
"Everyone went into production on Episode 13 knowing it was the end," he stated.
Guggenheim said fans of the show will feel a sense of closure.
"Do you get a sense that we brought the show in for a landing? Yeah, you do," he said.
However, Guggenheim noted, there is a chance "Eli Stone" may live on in another format.
"I've gotten super close on a couple of occasions to doing it as a comic book series," he said. "But it's something I'm taking a beat on, because I'm so busy with 'Flash Forward.'"
And if it is possible to do it as a comic book series, Guggenheim said he already is off to an excellent start.
"I have four more scripts that were written by 'Eli Stone' writers," he said. "Episodes 14 through 17 have been written. And I want to do something with them."
But Guggenheim also noted he won't do it "just to do it."
"I'm only going to do it if I can do it right," he said. "My ego could not tolerate 'Eli' failing in two different mediums."
Guggenheim then laughed and clarified that he meant the show was a "failure" on television only in terms of the ratings.
"I have absolutely no regrets. I'm really proud of the series. I am as proud of it as I am anything I have ever done," he said. "And I know there is a rabid fan base for the show. I would rather have the fans who are passionate than a kajillion people who watch the show, but don't really care."
Shows such as "Flash Forward" and "Eli Stone" feature twists, an element toward which Guggenheim said he finds himself attracted.
"I favor shows that are outside the box. I'm very excited about 'Flash Forward'," he said. "But it always comes down to, 'Is this a quality show?' And, 'Does it tell a good story?"

VIDEO GAMES
Another field through which Guggenheim has discovered he can tell a good story is the world of video games.
"I love writing video games," he said. "I enjoy working with video game developers."
The games for which Guggenheim has written or co-written the stories for include "Call of Duty 3," "Perfect Dark Zero" and, most recently, "X-Men Origins: Wolverine."
"It's an exciting technology to be working on," he said. "The technology is at the place where you can tell big, cinematic stories. The potential is just so huge."
Guggenheim said he would love to do more games, but added that they are "very time consuming."
"When I can, I work them into my schedule," he said. "When I've done it, it's usually during a hiatus."

COMIC BOOKS
Guggenheim also continues to write comic books, something he enjoys doing.
His upcoming work includes the "Who Is Ben Reilly?" arc in Amazing Spider-Man. In the past, he has created stories for characters such as The Flash, Aquaman, The Punisher and Wolverine.
And, oddly enough, Guggenheim was slated to work with Wolverine himself, Hugh Jackman, on a comic book series called "Nowhere Man."
"Unfortunately, Virgin Comics went under and we just don't have a home for it," Guggenheim said. "I've talked to Hugh Jackman's people and we're looking at things to do down the road. But, unless things get resolved, I don't think it will be 'Nowhere Man.'"
Conversely, Guggenheim noted, things are looking very good for another comic book series of his called "'Resurrection."
"I'm doing a comic for Oni Press that's been optioned for a movie at Universal [Studios]," he said.
Guggenheim called the comic book's concept "really cool."
"In 'Independence Day' and 'War of the Worlds' and basically every alien invasion movie you've ever seen, people win and the aliens get kicked off the planet. You don't see what happens next," he said. "With 'Resurrection,' the aliens leave, then our story begins."

GREEN LANTERN
Speaking of movies, Guggenheim knows that no matter how many shows, video games, comic books or other movies he does, the topic of the "Green Lantern" movie he co-wrote with Greg Berlanti and Michael Green is the topic most likely to come up. Yet, it also is the topic he is most hesitant to talk about.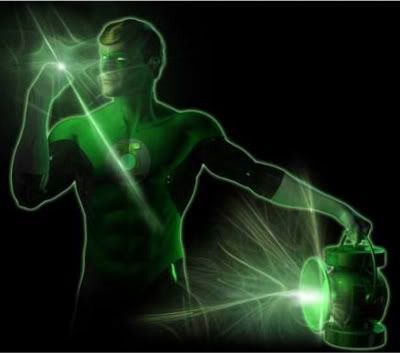 "'Green Lantern' continues to move forward," he said. "But I can't say any more about it. I've signed a blood oath of secrecy."
Guggenheim said he is aware fans are concerned that the lead role has yet to be cast, but he said they have nothing to worry about.
"I understand where the fans are coming from," he said. "I understand that people are passionate, but everything will work out."
Guggenheim said he doesn't go on Internet message boards to see what people are writing about "Green Lantern," but he does get an e-mail notice when new stories are written about the movie.
"I haven't gone on the boards, but I do have a Google alert," he said. "So if something gets written (about "Green Lantern") and Google captures it, I see it."
And through reading the stories, Guggenheim said he has noticed a common thread.
"I can say don't believe all the rumors," he said. "In fact, I haven't read a single thing that is accurate."
However, Guggenheim also tried to downplay his role in the process by saying he is "just the writer."
"In fact," he said. "I have the Google alert so I can find out who is cast along with all of you."