Wed, June 8, 2011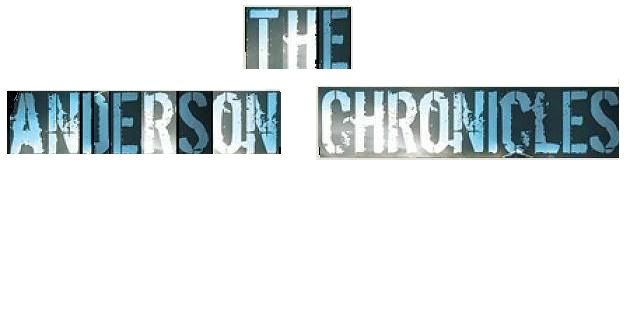 We're now only 9 days away from the release of the first live action Green Lantern film starring Ryan Reynolds as Hal Jordan. At this point you'd expect anticipation amongst fans and average movie goers to be palpable. Unfortunately for Warner Brothers though, their lack of marketing for the film until the too little too late point might have left them in a tight spot for the potential box office take. That's not to say that the film's doomed and it'll end up like last year's DC comic release Jonah hex, which made virtually nothing at the box office and had an even harder time on home video. It's more likely however that the poor marketing strategy, which didn't actually take full effect until recently, will impact what could have been a huge opening weekend. I'm sure it'll go on to make decent money like most super hero movies are doing right now. But the question is; with all the extra money being pumped into the special effects and last minute marketing will the returns be enough to launch a franchise and green light a sequel?
Let's start from the very beginning when in 2007 Greg Berlanti signed on to direct a Green Lantern film and co-write it with comic book scribes Michael Green and Marc Guggenheim. By late 2008 they had gone through 3 drafts and Warner Bros was preparing to head into pre-production. Not long after though Berlanti was forced to vacate the director's chair. In early 2009 Martin Campbell came on board with a release date set for Christmas 2010, which was later moved to June 17th 2011. At this point everything was in place, the wheels were rolling and it seemed as though Green Lantern was a well-oiled machine. The next big break after bringing Campbell on board was the casting of the charming and witty Ryan Reynolds, the decision was considered pitch perfect amongst most fans. Reynolds beat out the likes of current rising stars Chris Pine and Bradley Cooper, the latter of which was also said to be considered for The Flash which was also written by the same team. Also gunning for the role of Hal Jordan was TV star Brian Austin Green, who actually went as far as to campaign for the role. He was never actually seriously considered being that he's a giant turd.
In addition to Reynolds came a slew of other surprisingly high profile casting announcements, all of which only drew more hype to the anticipated franchise. It wasn't until April of last year that things started to sound less than promising. This is when we first learned that the Green Lantern suit wouldn't at all be an actual physical suit, but only a CGI suit added in post-production. Right away there was both negative and positive reaction coming from the fans, but more than anything it was curiosity. Then in July came our first look at the CGI suit on Reynolds, unlike the announcement of the suit being CGI the actual reveal saw a lot more negative than positive reaction. Trying to keep the anticipation high WB scrambled to put a positive spin on the news saying that the suit wasn't finished and that it would look much different as a finished product. With damn near everyone outside of the diehard fans left giving the slightest glimmer of shit for the film a trailer was finally released in November. Once again it met very mixed reactions. More so than anything the feedback was mostly negative.
After the disappointing reactions to both the CGI suit and the first trailer it seemed as though Green Lanterns marketing had gone into hiding for fear of being beaten down by fan boy ridicule once again. Finally in May another trailer was released with much more finished visual effects work having been completed. The new trailer unlike the previous promo material was receiving surprisingly positive feedback. Warner Bros even went as far as to explain the lack there of in marketing for the film being due to the unfinished visual effects. Between then and now they've since released another trailer along with several clips doing the film much more justice. The only problem being most of the material was released in the last few weeks, not allowing a lot of time for the average movie goer to get excited or care as much as they might have had there been more marketing earlier on. In addition to the new heavy onslaught of clips and trailers WB had to commission a new team of special effects wizards from Sony to help finish the post production in time for the June 17th release. They spent a reported $9 million above the budget in hopes of bringing the look of the film up to snuff.
In consideration for the character as its own franchise going forward I think as long as the box office isn't too far below expectations, assuming it slightly underperforms, it should still see a green light based off home video sales alone. A prime example of this is Batman Begins. After the enormous amount of money sank into rebooting the Batman franchise the box office pull even though it wasn't a complete failure, wasn't enough on its own to grant a sequel. Warner Bros had no real plans of going forward with the sequel. It wasn't actually until after they had made a considerable profit from the DVD release, that in turn solidified their position on The Dark Knight and now next years The Dark Knight Rises. I can only hope that Green Lantern is able to achieve similar success. They're obviously already feeling confident in the finished product as they've commissioned Greg Berlanti, Michael Green and Marc Guggenheim to write the treatment and screenwriter Michael Goldenberg to adapt the proposed sequel should it come to fruition. Another thing that remains a possibility at this point is that we'll see Green Lantern return to the big screen in the tentatively planned live action Justice League film that's been in development hell for some time now. After all it does seem like it's about damn time for DC to finally be able to rival Marvels big screen presence with their heroes.