Tue, December 22, 2009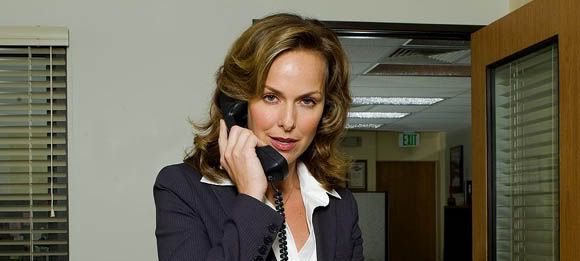 It is hard enough to find success in one field, never mind multiple fields. Can you imagine balancing acting on television and film, singing and dancing on Broadway, directing a feature film, and creating your own album? I sure can't, but for Melora Hardin, it is just another day at "The Office". I was delighted when the incredibly talented Melora agreed to answer some questions for ThinkMcflyThink.com Enjoy our exclusive interview where she discusses the past, present, and future of her multi-faceted career.
Television:
When you signed on to play Jan Levinson in "The Office", did you ever expect the character to become as big as she did?
I had an inkling that she was going to be a special character, but it was really a collaboration between myself, the writers, and the audience responding to her that made her what she is.
The dynamic between your character Jan Levinson and the Steve Carrell's character Michael Scott on "The Office" is perfection. Is that something you work on or does it just happen?
Greg Daniels (exec producer, creator of the American, "The Office"), Steve and I knew there was a special spark between Jan and Michael in the pilot and I think it was just a magical combination from the start that was always easy and surprising.
You played the character of Trudy Monk, Monk's deceased wife on the hit show "Monk". The show just ended its successful run. What will you miss most about being a part of that show?
Tony Shaloub and Randy Zisk (producer) are both stellar guys and such fun to work with.
Anything else on the horizon for you in the world of television?
Looking for something that I can star in that excites my imagination, something creative and strong. I really want a special character to follow up 'Jan.'
Stage:
You played Roxie Hart in "Chicago", how do does it feel being up there on stage live, not having the luxury to do another take as is the case with film and television? How do you deal with that pressure?
I felt so at home on stage doing 8 shows a week. I love the pressure of live theatre which really doesn't feel like pressure to me at all. It's just pure joy to play out a whole story, beginning, middle, and end night after night and see what is new and how things play with each, unique audience. I can't wait to get back on Broadway!
What other Broadway plays would you be interested in being a part of? Also, what do you recommend as a must see on Broadway?
I loved singing, dancing and acting, skills I've been honing my whole life, so I'd love to do another musical! I really want to originate a role on Broadway and it would be so wonderful to use all my skills to do that. I LOVED "Next To Normal", and "Westside Story". I've also heard "Orphan's Cycle" is fabulous and is coming to Broadway!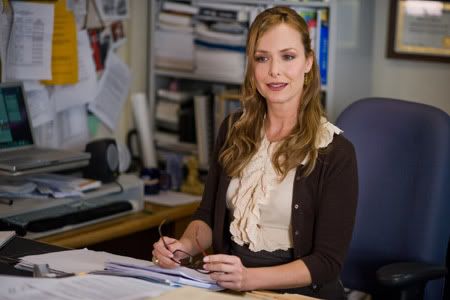 Film:
You worked with Miley Cyrus on" Hannah Montana: The Movie" and Zac Efron on 17 Again, and like yourself they are both talented singers and actors, talk about that experience.
They are both very talented and I enjoyed them both for different reasons. We didn't really talk about music that much, but Zac was very interested in hearing what I'm doing musically, so I'll have to make sure he gets a copy of my upcoming CD, "All The Way To Mars" which comes out Feb 9th.
I believe your next film, "Knucklehead" is now in post production, what's the plot and tell us about your character.
"Knucklehead" is a really sweet story about a misfit who wreaks havoc on the orphanage he grew up in and loves. He goes on a road trip with my character and a fight trainer to learn to be a wrestler, make money, and save the day!
What's next for you on the film front?
My husband, Gildart Jackson, and I made a movie called, "YOU" YouTheFilm.com and we plan on making another film together soon so that's in the works. Also I'm of course excited about "Knucklehead" coming out in April.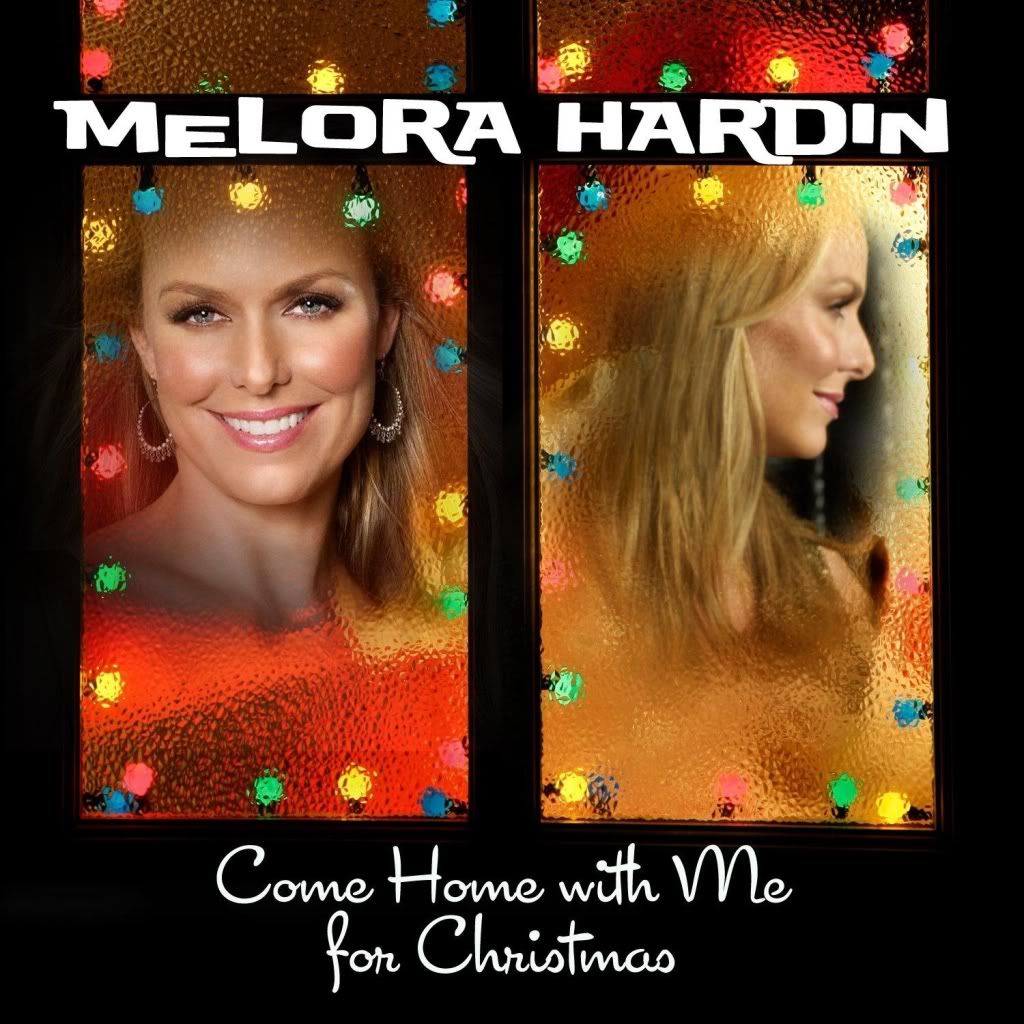 Music:
Your first two albums, "The Melodrama" and "Purr", describe them and in what ways did you evolve from one album to the next?
When I wrote "The Melodrama" I was very much in the singer/songwriter, girl with a guitar, mode. I was still finding myself as a musician, songwriter and performer. I wasn't quite sure where I fit in. I love how that record really reflects that stage I was going through. "Purr" is more focused and was a very specific idea that was inspired by the pin ups of Gil Elvgren. I loved the idea of music that matched those images and I also was inspired by Cole Porter and all those wonderful double entendres of the time.
Talk about your next album, "All The Way To Mars".
"All The Way To Mars" is definitely my best recording to date. I had the wonderful ears and honesty check of my record producer, Richard Jay-Alexander and the inspired musicality of my musical director, Ben Toth, guiding me and I feel that our collaboration on this CD is magic. It's nice to do something and hear something that is live, not pro-tooled and honest. The songs are fabulous and the instrumentation is real and rich. I love this record and I think everyone else will too!
Your single "Come Home With Me For Christmas" is now available. What was your inspiration for this song?
"Come Home With Me For Christmas" was written by Nell Benjamin (Legally Blonde) and my musical director, Ben Toth. When I heard it I loved it. We hadn't planned on recording the song but when we were in the studio I told Ben he should really play it for Richard. He did and Richard said, "Melora, you should record this song?" I learned it that night and we recorded it the next day. I love Christmas and I've always wanted to record a Christmas album, so this was perfect for me. The song is beautiful and I hope everyone will add it to their Holiday repetoire!
If you could work with any singer past and present, possibly sing a duet, who would it be and why?
Barbra Streisand because she's one of my idols and I think she's amazing in every way, Mel Torme because his phrasing was so incredible, Bing Crosby because his voice is smooth as ice, Harry Connick Jr. because he's a great musician and Paula Cole because she's one of my best friends and I love her singing and songwriting!
Director:
You just made your directorial debut with "You", how do you compare the experience of directing with acting?
Directing is all about the big picture whereas when you are portraying a character you are focused on who you are, what you want and how you're going to get it.
Is there anything you brought with you as an actress that helped you when you were behind the camera?
An understanding of what an actor does is helpful to being able to get what you want from an actor for the whole story. Also just being on so many sets working with so many different kinds of people gave me a comfort with being the leader.
On the flip side, anything you can now take back with you as an actress that you learned from directing?
I definitely did some of the things I hated as an actress. Like once I told my husband, who starred with me in "YOU," to "just do it" when he had no room to run around a corner and make it feel believable to himself. I knew what I was seeing in the camera was working and I just needed to move on to the next scene. I will always trust a director more when he or she says it's working in the camera and just go ahead and do it even if it feels wrong to me.
Your husband, Gildart Jackson, wrote the film and acted in it playing the role of Rawdon. You also were in the film taking on the role of Miranda. Do you find it easier to work with somebody you are so familiar with?
It was both easier and harder in that we made this in our own home with our own money and so it needed to be an intimate experience which could never have happened without being in an intimate relationship with my husband. It was also challenging to be wearing all those different hats all the time and we definitely faced challenges that we wouldn't have if we hadn't been married, but we also created something very connected and full of family and love that we could never have created without that element.
Do you plan on getting behind the camera again, and what type of projects would interest you?
Definitely! I have been trying to option a book for 10 years that I hope to get this year and direct. Gildart and I are also looking towards making another movie together soon.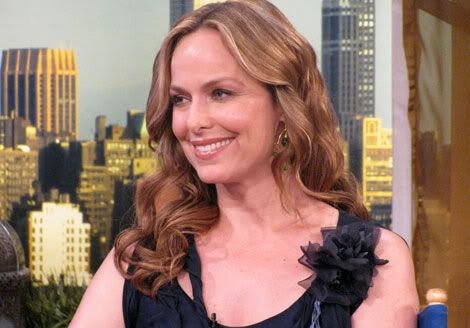 You've almost done it all as an entertainer. Have you thought about taking on the role as a writer for either television or film?
I am writing a screenplay with a partner right now that I hope to star in.
How do you spend her down time, if you do indeed have any?
With my kids, in dance class, going to the movies and date nights with my husband and lunches with girl friends.
Tell me what your fans can do to follow your multi-faceted career?
Go to Melora.com, follow me on twitter@melorahardin and Melorahardin on Facebook. Also become part of our YOU community at YouTheFilm.com, pre-order "All The Way to Mars" on Amazon now to be the first to hear my new record.