Fri, April 30, 2010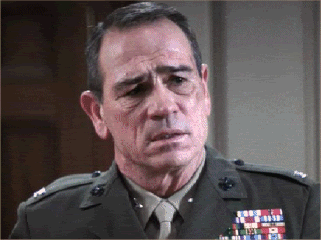 Just recently it was reported that Tommy Lee Jones along with Will Smith were returning to do Men In Black 3. Well now news has emerged of Jones possibly appearing in Captain America as well. With both movies set for release next year (well presumably MIB3), how is Jones able to do both?
this is what UGO had to say:
According to a source close to UGO, Tommy Lee Jones might be a very busy man this summer. Along with the previously announced Men in Black 3, Jones is in negotiations to appear in Marvel's The First Avenger: Captain America. And they say aging actors don't have a place in Hollywood anymore. Ha!
So who would he playing? That we're not sure about, but Jones has the gruff, stone cold look of a military man, which makes perfect sense in Captain America's WWII-era storyline. I'm sure there's a certain secret super soldier program that's looking for a leader...
What do you think, is Tommy Lee Jones someone you'd like to see in Captain America? I certainly wouldn't mind, but I am curious at to what actual role he'd be taking on.
Check back to TMT for more on Captain America over this next year.