Tue, April 29, 2014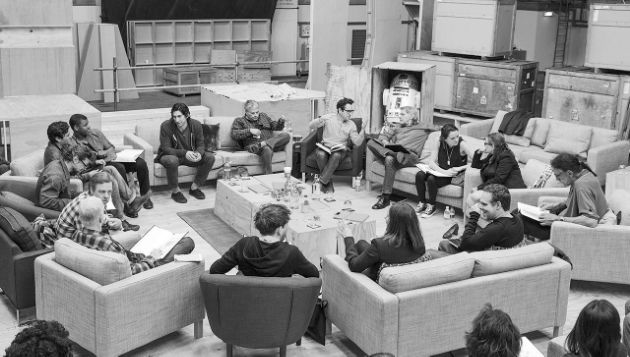 After what seems like years of every single internet site reporting almost every actor under 30 for every and any role in Disney's highly anticipated Star Wars: Episode VII we now have a confirmed cast list straight from the official Star Wars site.
The Star Wars team is thrilled to announce the cast of Star Wars: Episode VII.

Actors John Boyega, Daisy Ridley, Adam Driver, Oscar Isaac, Andy Serkis, Domhnall Gleeson, and Max von Sydow will join the original stars of the saga, Harrison Ford, Carrie Fisher, Mark Hamill, Anthony Daniels, Peter Mayhew, and Kenny Baker in the new film.
Boyega broke into the spot-light back in 2011 with the British sci-fi thriller Attack the Block, with Daisy Ridley being the one almost truly unknown, British actor Domhnall Gleeson broke out from his Harry Potter roles with a brief appearance in 2012's DREDD as well as last year's emotional dramedy About Time which he headlined with Rachel McAdams.
Oscar Isaac and Adam Driver recently co-starred in Inside Llewyn Davis but have both had good success on their own, with Driver starring in HBO's hit GIRLS as well as Isaac starring in such films as Sucker Punch, DRIVE, and The Bourne Legacy.
Andy Serkis is probably (currently) the most well known, starring almost exclusively in motion-capture for The Lord of the Rings, Rise of the Planet of the Apes, and KING KONG.

Max von Sydow is the true veteran here, having acclaimed turns in such films as The Seventh Seal and The Exorcist he's recently starred in big-budget fare such as Shutter Island and Robin Hood.
The release goes on:
Director J.J. Abrams says, "We are so excited to finally share the cast of Star Wars: Episode VII. It is both thrilling and surreal to watch the beloved original cast and these brilliant new performers come together to bring this world to life, once again. We start shooting in a couple of weeks, and everyone is doing their best to make the fans proud."
Star Wars Episode VII will release December 18, 2015.
Star Wars: Episode VII is being directed by J.J. Abrams from a screenplay by Lawrence Kasdan and Abrams. Kathleen Kennedy, J.J. Abrams, and Bryan Burk are producing, and John Williams returns as the composer. The movie opens worldwide on December 18, 2015.