Sun, April 27, 2014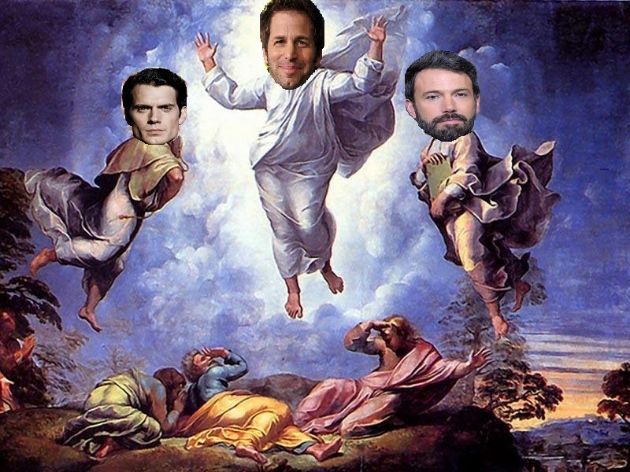 Warner Brothers has dropped a pretty big bomb-shell on this quiet Sunday afternoon courtesy of The Wall Street Journal, confirming the obvious that cinematic visionary Zack Snyder will be directing Justice League as well as confirming they have other films in the works from DC/Vertigo.
Speaking with Warner Bro's President of Worldwide Production, Greg Silverman:
Like "Man of Steel" and its follow-up, which starts production next month, "Justice League" will be directed by Zack Snyder. Henry Cavill is expected to return as Superman, along with Ben Affleck and Gal Gadot, who play Batman and Wonder Woman, respectively, in 2016's "Man of Steel" sequel tentatively titled "Batman vs. Superman."

"It will be a further expansion of this universe," said Mr. Silverman. "'Superman vs Batman' will lead into 'Justice League.'"
A script for Justice League is supposedly in development, and the article notes that the film doesn't have a set release date but is un-likely to be before 2018 (which would be two years after the Untitled Batman vs Superman film.
In terms of other DC films coming out:
Warner Bros. has several other movies in development unconnected to the Justice League that are based on DC superheroes and fantasy and crime titles from its Vertigo line of genre comics, said Mr. Silverman and Toby Emmerich, president of Warner's New Line Cinema label. They include "Shazam," "Metal Men," "100 Bullets," and "Fables."
Also for the angry nerd crowds who have been parroting the "Marvel got a talking raccoon before DC got Wonder-Woman":
And while there are no plans yet for a "Justice League" spinoff featuring Ms. Gadot's "Wonder Woman," Warner executives said they are warm to the idea.

"That is our hope," said Sue Kroll, president of worldwide marketing. "With the right script, that could be viable. The world is ready for her."
Henry Cavill, Gal Gadot, Ben Affleck, and Ray Fisher line up the heroes announced so far, with Jesse Eisenberg set to tackle the role of Lex Luthor in the upcoming Batman vs. Superman film which is set to release Summer 2016.
Obviously Snyder directing Justice League shouldn't be a shock, especially after seeing how well he has previously handled a grounded and more adult themed super-hero team with 2009's masterpiece WATCHMEN.