Tue, April 15, 2014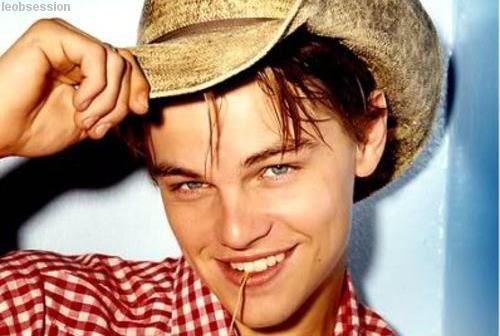 Leonardo DiCaprio will go through hell and high-water if it means getting his long sought-after statue of a golden naked man, including starring in a revenge movie that's a remake of an old Western.

Deadline has the skinny:
Leonardo DiCaprio has committed to star this September in The Revenant, a gritty thriller that Alejandro Gonzalez Inarritu will direct for New Regency, for fall 2015 release through Fox.Gonzalez Inarritu and Mark L. Smith co-wrote the script.
As for what the film's plot entails, it seems like it'll be a pretty gritty revenge story:
An adaptation of the Michael Punke novel The Revenant: A Novel Of Revenge, Inarritu Gonzalez's next film will star DiCaprio as Hugh Glass, a 19th century fur trapper who gets mauled by a grizzly bear, and then is left for dead by cohorts who rob him. When he survives, he is as pissed as a bee-stung bear and sets out on a treacherous journey to exact revenge on those who betrayed him.
DiCaprio, just off of Scorcese's The Wolf of Wall Street seems like he'll be a good team with Inarritu who recently wrapped Birdman with Michael Keaton, and has brought Javier Bardem to an Oscar win in Biutiful as well as almost bringing Benicio Del Toro for a supporting win at the Oscars with 21 Grams and himself winning an Oscar for his 2006 film BABEL.
The Mexican born director seems to space and choose his projects carefully, and his upcoming Birdman releases in the fall.