Wed, January 21, 2015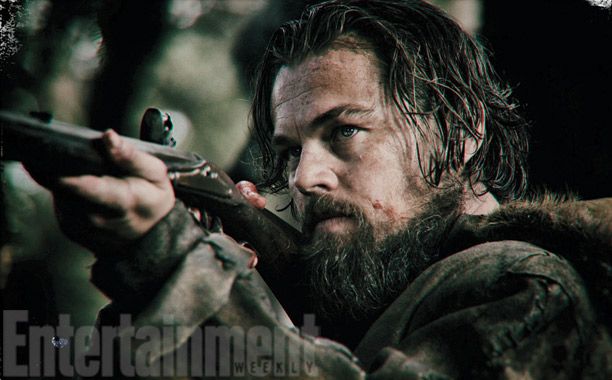 Teaming up with hot-commodity director Alejandro González Iñárritu, fresh off the overwhelming critical praise of BIRDMAN and praise of Iñárritu's own unique way of filming the drama as "one continuous shot", Not-Oscar Winner Leonardo DiCaprio is turning into a grizzly man for the upcoming The Revenant which Entertainment Weekly has shared the details on.
Shooting with only natural light in remote locations left untouched by mankind, the arduous production extends until April since Iñárritu and his cinematographer, Oscar winner Emmanuel Lubezki (Gravity) can only shoot a few hours each day. "It's a fun ride," says the director, who has also reunited with his Birdman studio New Regency to make the film.
It's always good to see film-makers trying new things instead of whatever safe Studio-approved quirky comedy David O. Russel will release as The Revenant opens against that and Mission Impossible 5.

Iñárritu then went onto kind of praise/diss Leonardo DiCaprio (who has never won an Oscar):
"He's a brave, incredible actor. I'm so surprised about how good he is," Iñárritu says of DiCaprio. "I think there's a profound understanding of humanity that I can see through his eyes."
Leonardo DiCaprio(who was last seen losing the Oscar for Best Actor to Alright-Alright-Alright from True Detective) will be joining Tom Hardy, Domnhall Gleeson, and Will Poulter.
The Revenant tells the true story of Hugh Glass (DiCaprio), an American fur trapper and frontiersman in the early 1800s. After being mauled by a grizzly bear and left for dead, Glass made a heroic 200-mile trek back to civilization to find the men who abandoned him in his time of need.