Thu, June 19, 2014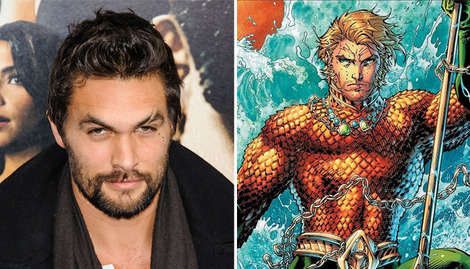 Last night, after earlier this week's confirmation of the new that was basically confirmed last year that Game of Thrones actor Jason Momoa would be playing Arthur Curry/Aquaman in Batman v. Superman: Dawn of Justice everyone has been anxiously awaiting to see if he would continue to deny like he has (aggressively) been doing.
Well sure enough:
"Is that a rumor? or is it happening?" Kimmel asks.


"That would be pretty exciting," Momoa said. "What do you think? We'll just have to wait and see."
The conversation then goes into if Momoa is ever spoken to in Dothraki and then about his wife, and some other things.
Either way, Momoa will be struttin' his stuff summer 2016 when Batman v. Superman: Dawn of Justice blasts records opening weekend.