Sat, August 1, 2015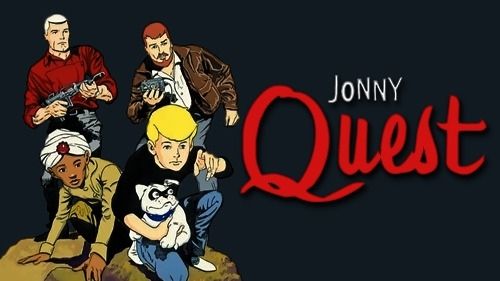 Sim, Sim, Sala Bim! While Robert Rodriguez is currently busy working on his From Dusk Till Dawn series for his El Rey network, the Once Upon a Time in Mexico and Spy Kids director has shared some details to /Film about his upcoming Johnny Quest adaptation, promising it's different than anything he's ever done.
"I thought it'd be really cool to do a legitimate action/adventure film that just happens to have a kid in it," Rodriguez said. "Not a kids film; the Spy Kids were more like kids films, this would be like a real action-adventure film because that's what the original series was like. It was a hard hitting, kickass action-adventure series. That's what enticed me to go do it. My own series had already played out. That was a cool property still that the studio had. I thought I would go see what they thought of it and they were really into it.
Rodriguez is no rookie to hard-hitting action, as evident in his "Mariachi" trilogy with Antonio Banderas, and went on to compare hsi forthcoming adaptation of the mid-60's Hanna Barbara cartoon as doing a "James Bond/Indiana Jones" film:
It'd be different from anything that I've done. I've never done anything really that wasn't either a really small little kid type movie or a more violent action film. This would be like doing a James Bond/Indiana Jones movie. Imagine you're a kid and James Bond is your bodyguard and your dad is Indiana Jones. It's one of those movies and you just happen to be in it.
Johnny Quest was last revived in the 1990s as a more modern, cyber-thriller, cartoon series that involved then-cutting edge CGI animation. It wasn't until the mid 2000's where Zac Efron and Dwayne "The Rock" Johnson were in talks to star in a big budget film.

The series follows Johnny Quest, son of the famous scientist Dr. Benton Quest, his friend Hadji, their dog Bandit, and Dr. Quest's bodyguard Roger Bannon as they embark on adventrues accross the globe to face threats both paranormal, and incredibly real. The series is inspired by pulp adventure comics.

The film, directed by Rodriguez, will be written by Terry Rossio (Pirates trilogy) for Warner Brothers, and produced by Adrian Askarieh, who has had his hand in the globe-trotting Hitman films as well.