Tue, July 10, 2012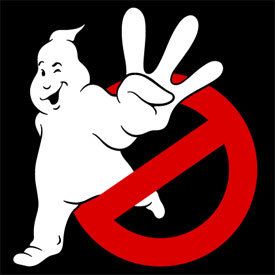 Another day, another news story about the development hell that is Ghostbusters 3.
Word comes today that Etan Cohen (Tropic Thunder, MIB 3) - not to be confused with Ethan Cohen of the Cohen Bros. - has come aboard to do a rewrite for the the long, long, long in-development three-quel to the 1984 original classic.
This comes hot on the heels of Dan Aykroyd's comments last week that a new writer was being brought on to re-work the script, which has previously been drafted by Lee Eisenberg and Gene Stupnitsky of TV's The Office.
I'm all for doing something right, but common at this point. This film has been in the writing process for well over a decade now, maybe more than that. Obviously there's a bigger issue here *cough..Bill Murray..cough* then just the script. And really, if this thing doesn't turn out at least half as good as the original (it'll be lucky enough to get made by now), then all that hard work for rewrites and such will have been for nothing.
Oh and for those who have been living under a rock for the past 10 years and not know the premise of the film, Ghostbusters 3 is expected to bring back together the original cast of Harold Ramis, Bill Murray, Dan Aykroyd and Ernie Hudson handing off the torch to a new generation.
Source: Comingsoon.net