Wed, October 31, 2012
Halloween has arrived and the sun has set here on the East Coast. This year we have are honored to be giving away a horror double feature. All you have to do is be the first to email me (peterg@thinkmcflythink.com). Title your email ThinkHalloweenThink and include a link to a video of your favorite horror movie moment. The winner will be notified and asked to provide shipping information.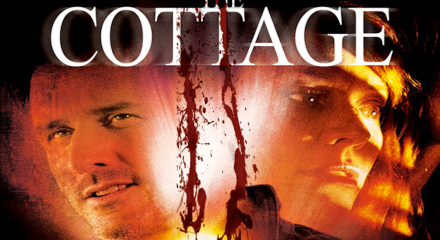 The Cottage

In this chilling suspense-thriller, a financially struggling couple with a new baby girl needs to rent out the cottage behind their house to make ends meet. When a prospective tenant has a sudden accident and is unable to take the place, they decide to rent it to a seemingly charming novelist, only to find out he's not who he says he is. The film also stars Ken Baumann (TV's "The Secret Life of the American Teenager"), sisters Morissa and Alana O'Mara (Hanna's Gold, Machine Head), Lorraine Nicholson (Soul Surfer, Click), and Bellamy Young (TV's "Scandal").
Supernatural Activity

The world's most beloved illusionist, armed with his team of oxymoron's, embark on the freakiest, most adventurous paranormal investigation of all time. Terrorized at every turn by an unexplainable irregular patterns of mysterious paradox's, this witch-hunting, ghost busting, creature questing supernatural spooftacular is the funniest footage ever found!