Thu, June 10, 2010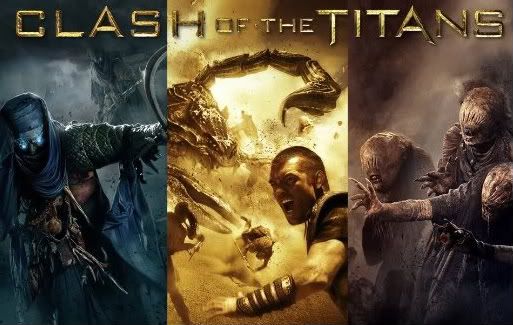 Because you never asked for it, and I doubt you care. The Los Angeles Times reports Warner Bros. and production house Legendary Pictures are in talks to start shooting the sequel to Louis Letterier's remake of Clash of the Titans as early as next January with director Jonathan Liebesman as the most likely to take over.
Clash of the Titans has grossed $486.8 million worldwide despite being an overrated piece garbage. That especially goes double for the post converted 3D version. With returning star Sam Worthington set to start filming the sequel to Avatar late next year Warner would like to have him locked for Clash first, while there's still interest in a sequel from the fans they burned with the first one.
Apparently the sequel will be filmed in 3D this time around as opposed to the post converted crap they gave us with the very average remake that the first installment was. It has yet to be determined as to whether Liam Neeson or Ralph Fiennes will reprise their roles as Zues and Hades respectively. My guess is they're not interested, but I could be wrong.