Wed, October 27, 2010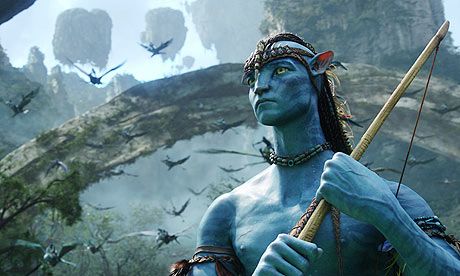 Every time James Cameron directs a sequel, it works out - Aliens and Terminator 2: Judgment Day. That is if you don't count Piranha 2: The Spawning. But I don't recall how much of that flick was actually his at the end of day. But that's beside the point.
There's been plenty of talk about how Cameron would follow up "biggest movie ever" Avatar. We knew Fox obviously wanted a sequel, and that Cameron would direct it...eventually. The most recent rumors suggested Cameron would helm two sequels back-to-back while others pegged him eyeing Sony's 3D Cleopatra with Angelina Jolie. That would most certainly have thrown a monkey wrench in Fox's plans for more Pandora-set follow-ups. I wasn't fond of Cameron's 3D sci-fi epic (putting it lightly). So the whole thing is indifferent to me.
Well, the trades confirm Cameron has made his decision. He'll start officially banging out the scripts for Avatar 2 and Avatar 3 early next year, and if things go smoothly (Do they ever with Cameron productions?), production could get going by year's end. Whether or not they'll be shot back-to-back hasn't been determined as of now.
Fox and Cameron have also set December 2014 and 2015 release dates for both perspective sequels.