Mon, August 6, 2012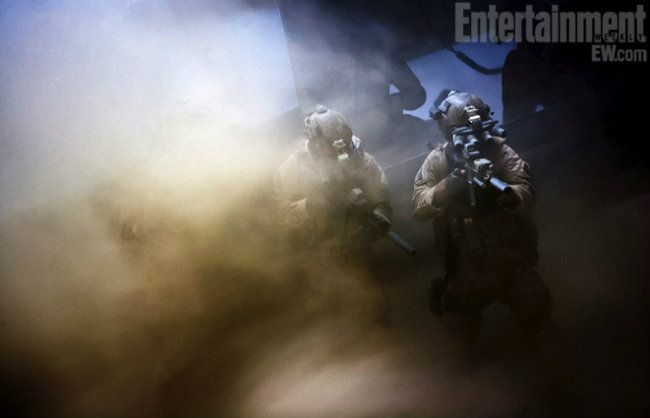 The teaser trailer for Kathryn Bigelow's Zero Dark Thirty is here, courtesy of Entertainment Weekly, along with first-look images and an interview with Bigelow and screenwriter Mark Boal:
Doesn't matter what Bigelow or Boal says. There will still be those who insist Zero Dark Thirty is nothing more than a glorification of President Obama's move to send Osama bin Laden straight to Hell. They insist it isn't and I'll take them at their word.
But it left Sony worried enough to bump its release from October to December, some speculating the move would strength Obama's re-election chances (It wouldn't - this election is all about the economy, kiddos). Whole thing is irrelevant. That bastard's elimination was a victory for everyone; left, right and center.