Thu, October 25, 2012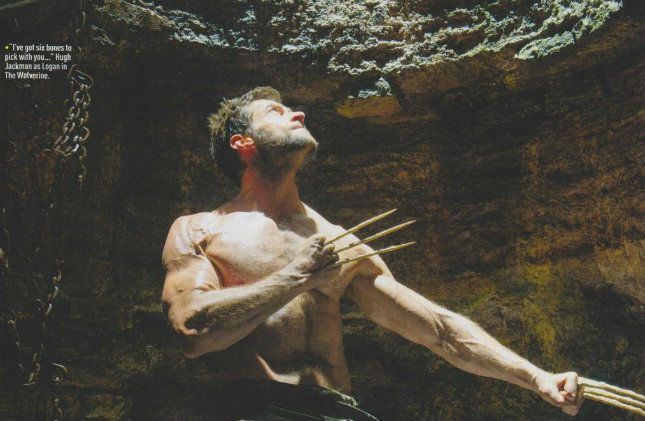 This is how assumptions get the better of you.
Since The Wolverine is an adaptation of the Chris Claremont/Frank Miller mini-series and since it's the second solo Wolverine outing, we all assumed it was set after the events of the ill-received prequel. "Sequel to a prequel," I often described it. Remember one of the post-credits codas had Logan sitting in a Japanese bar! Assumptions told us this would be another adventure set before Hugh Jackman ran around in a hoodie being mind-fucked by Professor Xavier.
Helmer James Mangold says that couldn't be further from the truth (via Empire with photo scan from The Daily Blam!):
"'Where this film sits in the universe of the films is after them all,' reveals Mangold. 'Jean Grey is gone, most of the X-Men are disbanded or gone, so there's a tremendous sense of isolation for him.'"
A disbanded X-Men sets a darker tone than we saw in the closing moments of The Last Stand. From those closing shots (Save that "Maybe the Cure isn't permanent" BS with Magneto), suggested things were looking up for the School of Gifted Youngsters. That also makes the Famke Janseen cameo more plausible and less, "Uh, how's that gonna work?"
Assuming this all fits into how the timeline gets screwed up with X-Men: Days of Future Past. But as we've just seen, best not to assume anything.