Thu, February 17, 2011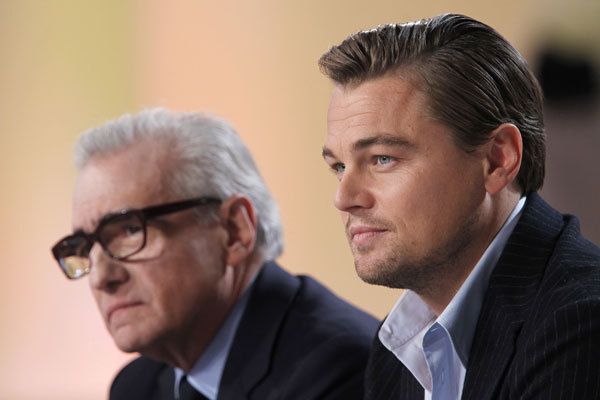 No, this has nothing to do with Oliver Stone's Wall Street, get that out of your head.
Vulture reports that while Ridley Scott was suppose to direct the film adaptation of the 1990 best seller, The Wolf of Wall Street, over at Warner Bros. with Leonardo DiCaprio to star, that is no longer the case. Turns out the project has left the studio along with Scott leaving the project. His replacement? Martin Scorsese. Yup, looks like Leo and Marty are teaming again for their fifth film together.
This project was initially suppose to be directed by Scorsese as far back as four years ago, but issues between Warner Bros. (who owned the rights) and Paramount (who had a rich deal with Scorsese) prevented it from happening. Now, it looks like all the pieces have fallen into place as the flick will be independently financed thanks to Rick Yorn, DiCaprio's manager, who secured funds a while back.
Though nothing is set in stone, the early plan is to have this film in front of cameras by June. DiCaprio just started work on Clint Eastwood's J. Edgar, while Scorsese is just finishing up The Life of Hugo Cabret with plans to direct Silence with Benicio del Toro next.
Read full synopsis for The Wolf of Wall Street below [via Amazon]:
Belfort, who founded one of the first and largest chop shop brokerage firms in 1987, was banned from the securities business for life by 1994, and later went to jail for fraud and money-laundering, delivers a memoir that reads like fiction. It covers his decade of success with straightforward accounts of how he worked with managers of obscure companies to acquire large amounts of stock with minimal public disclosure, then pumped up the price and sold it, so he and the insiders made large profits while public investors usually lost. Profits were laundered through purchase of legitimate businesses and cash deposits in Swiss banks. There is only brief mention of Belfort's life before Wall Street or events since 1997. The book's main topic is the vast amount of sex, drugs and risky physical behavior Belfort managed to survive.