Thu, January 13, 2011
Wow. Two heroes suited up in one day. It's like a fanboys wet dream. After getting the first reveal of Andrew Garfield as Spider-Man earlier today we get the first shot of Chris Evans as Captain America in full garb. The photo comes courtesy of this weeks Entertainment Weekly scanned in by ComicBookMovie. They put in the effort so they get the credit.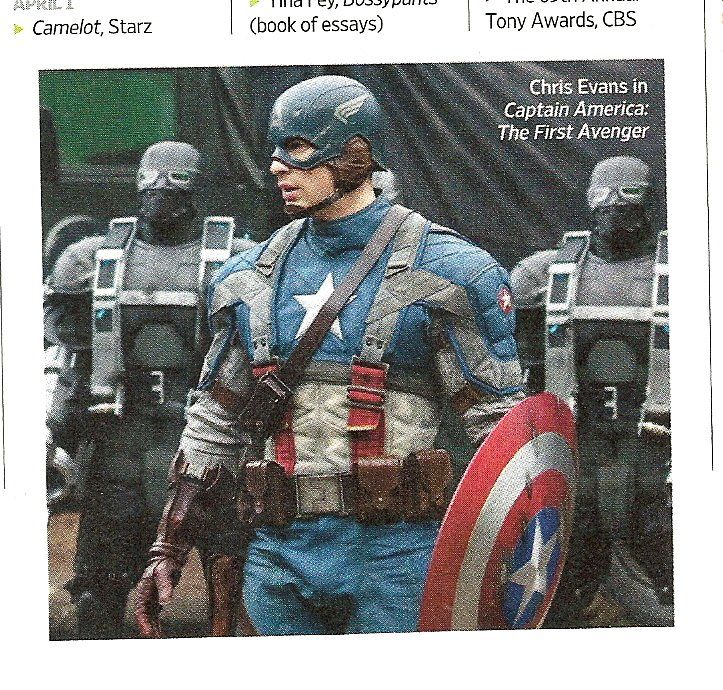 This is pretty much what I expected and what I hoped for. Suit looks great and Evans is Captain America. Looking forward to the hi rez version of it. Since I consider myself more of a DC guy, it's amazing that I am actually looking forward to this movie. You could say it is one of my highly anticipated flicks of 2011. Go figure.