Tue, September 7, 2010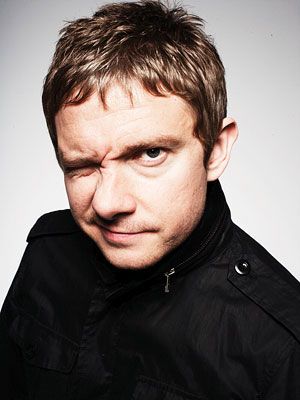 What happened to Tobey Maguire and The Hobbit? I didn't doubt those rumors originating towards the end of last year and since his reign as Spider-Man is over, shouldn't it have been easy to get his signature on a deal to headline the Lord of the Rings precursor?
Nonetheless, another actor is rumored to be in the running for the youthful Mr. Baggins.
According to The Sun, an offer was made by Martin Freeman, star of the original UK incarnation of The Office and currently of the BBC hit Sherlock. He's been a fan-favorite for the role, but don't start leaping for joy fanboys. He apparently 86ed the opportunity to succeed Sir Ian Holm:
"It was too late for Martin because he had already signed up for another series of Sherlock. It was agonising but he had no other choice."
Since this originated from the UK tabloids, there's a 99.999999% chance this is utter bullshit, and that would make me a sucker for even running with this. But hey someone has to keep spreading false hope about The Hobbit.