Thu, July 29, 2010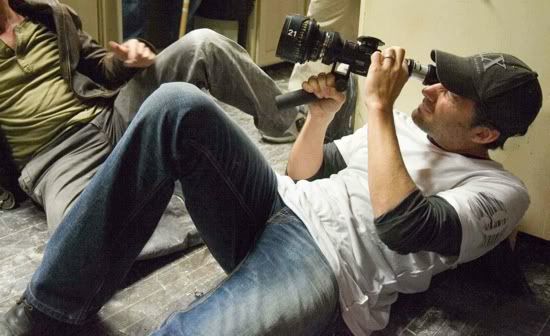 It's been 3 summers since Len Wiseman got himself a seat at the top table with Live Free or Die Hard, in that time a number of possible projects have been touted, from his passion project Shell Game to the videogame adaption Gears of War via high concept thriller Motorcade and most recently an apocalyptic sci fi film entitled Nocturne, however Comingsoon.Net have the word on what he has finally chosen.
Len Wiseman (Live Free or Die Hard, "Underworld" films) is in final negotiations to direct Columbia Pictures' Total Recall, it was announced today by Doug Belgrad and Matt Tolmach, presidents of Columbia Pictures. The film will be a new, contemporized adaptation of Total Recall, which was based on the story, "We Can Remember It for You Wholesale" by Philip K. Dick. Kurt Wimmer is writing the screenplay. Neal H. Moritz will produce through his Original Film banner.

Commenting on the announcement, Tolmach said, "Len has an incredible love of the genre and a great gift for action. He'll bring a contemporary feel to the film while taking care with everything we love about Philip K. Dick's original story."
Moritz said, "I have been trying for years to work with Len and fortunately we finally found a great project that he loves as much as we do. Len is terrifically talented and we know he is the right director to re-imagine Total Recall for a new generation of fans."

Last week, ComingSoon.net talked with Moritz, who told us a little bit about his planned revamping of the property. You can watch that video interview here.

Wiseman added, "I've always been fascinated with Philip K. Dick's short story, and I'm excited at that prospect of diving even deeper into the type of world it evokes and the questions it asks. I love that the most crucial mystery our character is trying to solve is the one of his own soul."

Toby Jaffe will oversee production on behalf of Original Film. Tolmach and Sam Dickerman are overseeing the project on behalf of the studio. Columbia Pictures secured the rights to "Total Recall" from Miramax.
The original movie adaption with Arnie was one of the first R rated movies I ever saw so I have a soft spot for it, however I like Wiseman's style and I think the story of Total Recall can be approached from a number of angles, clearly this will be an action film but it wont be garish ultra violence like Verhoven's, instead I'm hoping/expecting for a tone and style similar to Minority Report which for my money is just behind Blade Runner as the best Phillip K. Dick adaption.
While it has been 3 years since Wiseman made a movie he has not been totally idle, I found out the other day that he directed the fantastic looking Hawaii Five-0 pilot which you can see on CBS, September 20th.