Fri, February 5, 2010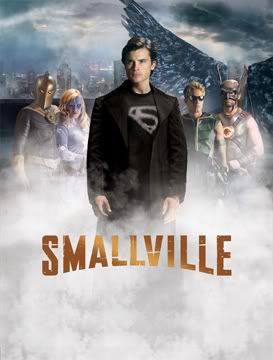 Everyone is now dumber for watching that. I award you no points. May God have mercy on your soul.
Before I get started, can anyone tell me who I can contact at WB to get that two hours of my life back? I feel like I was just mugged by Robin Hood and his oh so merry men...in costumes from the high school drama club. Was that mace made out of paper mache?
Where do I start? Seriously. There are so many great points to touch on. No member of the cast or crew can possibly be happy with what was just aired, although I'm sure the ratings went up after all the internet hype this show got. On the flip side, I'm guessing that even some of the hardcore weekly viewers were put off by that catastrophe, which may aid the campaign to put this mangy beast out of our misery. I know WB has been draining every penny they could out of this, but hey, even Travis had to shoot Old Yeller in the end.
The show has always had that feel of an awkward reject that was stuck somewhere between day time soap operas and low budget, made for Lifetime movies, but at least, for the most part, the acting from the regular cast is passable. I won't persecute the regulars, because we pretty much know what we're getting from them week to week, but these guest stars…someone must be held accountable.
Whether it was Michael Shanks' pitiful attempt to blatantly copy Christian Bale's Batman voice every time he donned that ridiculous Hawkman mask or Wesley Maclnnes' over acting that would have made Jim Carey's Riddler look like a Buddist monk, the performances were nothing more than atrocious.
I suppose, though, that it must be hard to fully get into character when you can't possibly connect with the script. The one scene where Clark was looking through the Hall of Justice and rummaging through the old super hero gear would have had potential had it not been surrounded by so much garbage.
Oddly enough, that garbage mirrored a DC mini-series from 1986 entitled Legends, in which Icicle (yeah, he really is a DC character) joins with an ant-justice group at a time when America turned against its heroes and outlawed costumed crime fighters. So, I don't know if I should give kudos for using a comic arc, or be even more disappointed that the writers were so unoriginal that they used a failed story line from 24 years ago.
In any case, the show sadly fell even below my already rock bottom expectations. Its sad to see that a concept with such great potential has turned out nothing better than what it has.
I always want to hear from the readers. And if you liked the episode, PLEASE comment. I'd love to hear an argument for it.