Fri, October 29, 2010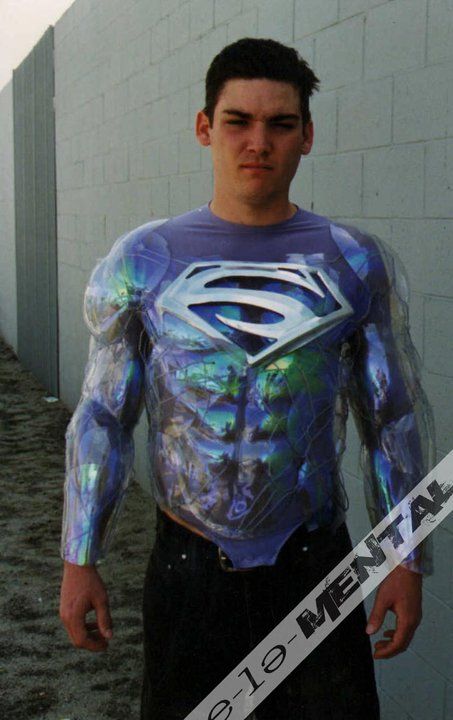 Fans won't 100% agree on whomever Zack Snyder and Warner Brothers/Legendary Pictures pick as the new Superman. Some think Brandon Routh's services should be retained, while others are of the mind Tom Welling should be promoted from Smallville to the 2012 reboot. The list goes on and on with candidates fandom wants in the red-and-blue suit.
But you'd be hard-pressed to find someone who thought Tim Burton's Superman Lives was a worthwhile endeavor – other than for the watching a disaster onscreen mentality.
A tad over a year ago, the world was first shown exactly how Nicolas Cage would have looked in the final in a series of suits – to be shown near the end. We weren't exactly sure if the photo was real, but no one prominent debunked.
FX artist Steve Johnson has post a series of pictures from his work on the suits (including sculptures and moldings of Cage) on his Facebook account. Look in horror while you still have the opportunity. It wouldn't surprise me in the slightest if those photos are taken down by WB legal.