Thu, October 14, 2010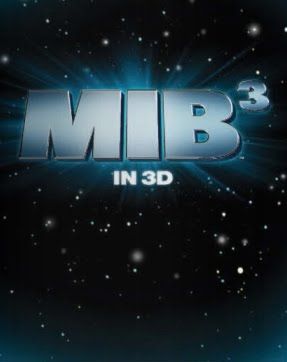 My or anyone else's criticisms are irrelevant on this one. No matter how pointless we find the endeavor, Men in Black 3 is gonna makes a whole bunches of money. I'd go as far to say it's one of only three tentpoles for summer 2012 that are sure things (strictly speaking cash-flow here – quality isn't in the equation) next to Batman 3 and Star Trek 2.
The loveable wiseasses over at Pajiba (that's a compliment, by the way – Dustin & Co. do great work!) are reporting casting is nearing completion as production will commence next month (once again Barry Sonnenfeld calling the shots). Negotiations are underway for Gemma Arterton, Alec Baldwin and Sharlto Copley to join the cast.
They're perceptively up for the roles of an MIB secretary, the big-cheese running the place and, not kidding here, a "fasting-talking Yoda type alien." Remember the 3D threequel takes Will Smith and Tommy Lee Jones time-traveling to 1969 where Josh Brolin will play the young Jones. These new characters would belong in that time-period.
If it weren't for the Will Smith factor, I'd label Men in Black 3 as one of those "too late out the gate" sequels. Rush Hour 3 comes to mind. But he's the biggest movie-star in the world, and audiences paid top-dollar to bullshit like Hancock and even Seven Pounds. This will be no exception.