Fri, February 27, 2009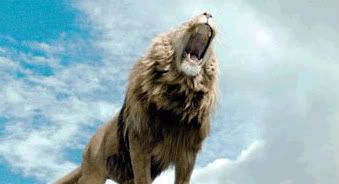 -Wow, I guess Fox was serious about taking over the Narnia franchise after Disney dropped it like a bad habit last Christmas. The studio has handed writing duties for The Chronicles of Narnia: The Voyage of the Dawn Treader to Michael Petroni.
-While at a panel for his forthcoming animated-series Sit Down, Shut Up, Mitchell Hurwitz remains cryptic towards the Arrested Development film other than to say that it will happen and that "everyone who has agreed to make this movie has agreed to make this movie." Sounds like he's confirming those rumors of Michael Cera returning...without specifically saying just that.
-I guess there's only so much money one can make whilst dressed in a fat suit. Eddie Murphy is attached to play the late great comedian Richard Pryor in a script being shopped around Hollywood by his Dreamgirls director Bill Condon.
-When it's all said and done, Scott Pilgrim vs. the World will probably end up being the coolest film of next year. This project keeps sounding better and better as the days pass. And now Matrix and Spider-Man 2 director-of-photography Bill Pope has joined the production which began filming earlier this week.