Thu, December 3, 2009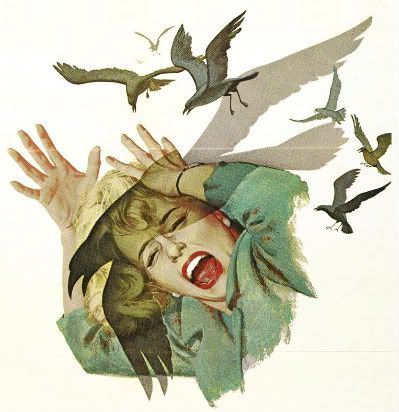 You guys remember that Birds remake by Platinum Dunes with Naomi Watts and Martin Campbell attached? Me neither. I mean, I do remember the news-item. But that was quite awhile back to be fair to my sometimes horrible memory. As the never-ending cycle of projects that appear sure as Hell to get made only to well…not, this one was another victim of falling between the cracks in Development Hell Nothingness.
This morning, Pajiba reports that Campbell is flat-out off the Hitchcock remake. I mean, he is busy and all - what with Green Lantern getting ramped up to shoot this coming March in New Orleans. Hey, maybe we'll finally get some official casting announcements other than Ryan Reynolds talking it up to the press.
Universal is said to be still keen to get this one going and already has a replacement lined up in the form of Dennis Iliades. He's the director behind the shit-tastic Last House on the Left remake. Leaving along with Campbell and apparently Watt (albeit not confirmed by the site or their sources) is the originally intended PG-13 version. Nope Iliades is going for a hard-R, boys and girls. So you better get those fake I.D.s in hand, since we all know how teenagers want to see a horror movie about birds.
Hey, at least Iliades isn't going for the shot-for-shot angle that Gus Van Sant did for his Psycho remake. Talk about being a fucking lazy approach.