Thu, March 20, 2014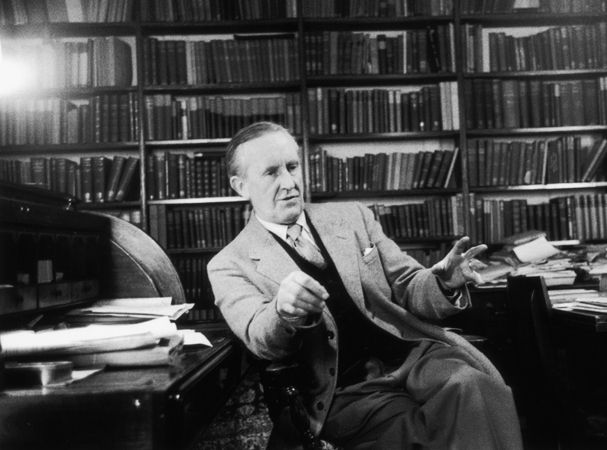 The Guardian reports that acclaimed novelist J.R.R. Tolkien's translation of the corner-stone of Western literature, Beowulf is finally set to be published by way of Harper-Collins titled Beowulf: A Translation and Commentary on May 22.
Tolkien's "creative attention to detail" in his lectures gives rise to a sense of the immediacy and clarity of his vision", said his son. "It is as if he entered into the imagined past: standing beside Beowulf and his men shaking out their mail-shirts as they beached their ship on the coast of Denmark, listening to the rising anger of Beowulf at the taunting of Unferth, or looking up in amazement at Grendel's terrible hand set under the roof of Heorot."

Tolkien also closely considers the dragon which would slay Beowulf, writing of how the beast was "snuffling in baffled rage and injured greed when he discovers the theft of the cup" – an image reminiscent of his own thief Bilbo Baggins, sneaking into the lair of the dragon Smaug inThe Hobbit – but, said his son, the author "rebuts the notion that this is 'a mere treasure story … just another dragon tale'".
Tolkien, the master behind the Lord of the Rings and Hobbit novels, first completed his translation of the Anglo-Saxin epic poem back in 1926.
Edited by Tolkien's son Christopher, the novel will also include lectures that Tolkeien gave in the 1930s at Oxford regarding the piece.
Beowulf has been the basis for fantasy story-telling for generations and will be till the end of time, being adapted into more than 11 films and 12 novels and graphic novels.
Most recently it hit the big-screen in 2008.