Thu, March 20, 2014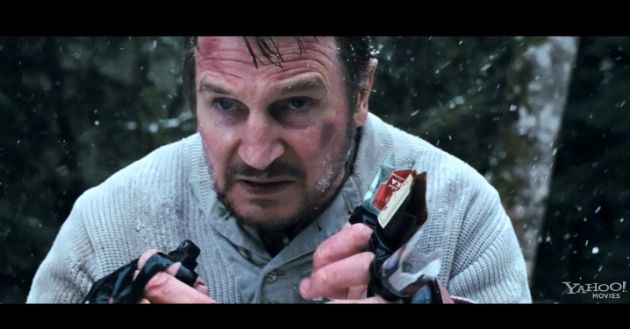 From Hollywood.com, it appears that TAKEN and Batman Begins star Liam Neeson employed some of his own badassery into the real world by saving a stray dog in Central Park from a group of asshole kids.
Reports suggest the Taken star was jogging in Central Park, New York when he heard a woman calling for help as she attempted to stop a group of young thugs throwing rocks at a stray dog they had cornered, according to ShowbizSpy.com.
According the the sources:
"Liam charged down a path and confronted three gangbanger wannabe types. "Liam yelled that they'd better stop or he'd knock the c**p out of them - but the punks just swaggered up and warned him to mind his own business.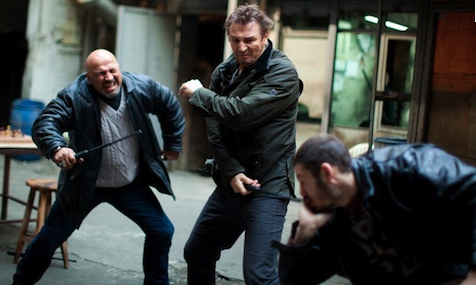 (Pictured Above: Neeson "beating the c**p" out of the abusers.)
Obviously that didn't sit well with Qui-Gon, who warned the kids to "back off, or else." Police soon arrived and Neeson stayed with the dog, petting it while Law Enforcement assessed it's injuries.
Insider sources suggest the third installment of the hit TAKEN franchise is being re-written to reflect these real-world events, set to be titled TAKEN 3: DOGMA it would follow Neeson's character Bryan Mills as he dives into a corrupt dog-kidnapping ring after his own daughter's pooch is taken.
Alternative reports suggested that after rescuing the dog, Neeson acknowledged the beasts ferocious will to live, and prepared to face it in open combat.