Mon, January 13, 2014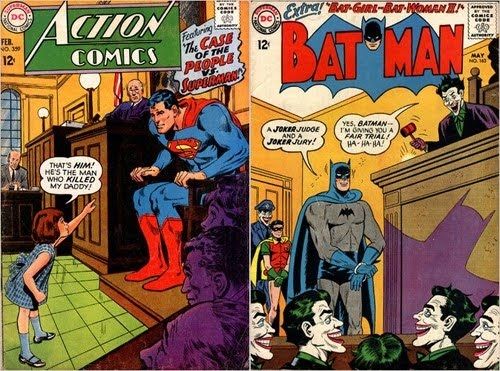 It's not a prediction, nor a forecast. It's a debate to settle once and for all........and a man's life is at stake.
Namely our special guest Mr Randall Maynard who swears that, if the Marvel Cinematic Universe falls apart anytime soon, he will kill himself.
Those are the stakes this week as prosecuting attorney Jamie Williams tries to make the case that the comic book movie genre has reached its peak and will end very shortly making way for an implosion of the current studio system and a way forward for more original productions.
Standing opposed is hotshot defence lawyer Phil Gee who stands utterly opposed to this argument and will provide strong and damning evidence that proves the genre will survive and thrive, specifically because the alternative, the end of blockbusters as we know them, is not an option.
Providing sound and wise judgement over the proceedings is the honourable Spencer Perry who will decide the final verdict and we find out who has won........and who is dead.
It's the debate to end all debates. Whether you're sick of comic book movies or devour them, you'll want to listen.
And there's even time for some Movie Moan randomness as we listen to what the guys sound like when they're just chatting before the show starts and don't think that Phil is recording them.
Play the podcast via Soundcloud or download the MP3 version right here:

Phil Gee
|

5 Comments
|