Fri, August 28, 2009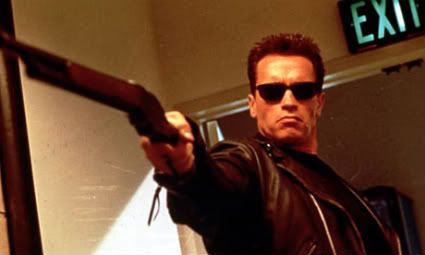 We already knew the producers of Terminator: Salvation were in deep shit. Legally speaking, of course. They owed quiet a few of vital organ's worth of money to a handful of people including Salvation director McG, star Christian Bale and Arnold Schwarzenegger. Hence why they filed for bankruptcy protection last week.
At the end of an article from Daily Express detailing the matter, an interesting tidbit was brought up. Supposedly, Schwarzenegger himself has been approached by a consortium to purchase the rights of the franchise.
So, the Terminator could possibly own the Terminator? Interesting indeed. Cut to: fanboys nerdgasming over the prospect of Schwarzenegger and James Cameron reuniting for another go-around with a fifth film.