Thu, October 25, 2012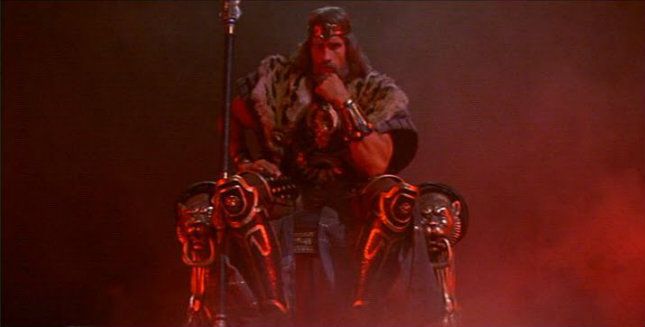 Arnold Schwarzenegger will return to one of the defining roles of his career for King Conan. Fredrik Malmberg and Chris Morgan will produce and if Universal gets their way this hits summer 2014.
That would be awesome news. Were it not for the fact it's been twenty-eight years since he last played Conan and the world just had the Conan the Barbarian reboot starring Jason Momoa last August. They plan to conveniently dismiss it and even Conan the Destroyer like Bryan Singer did on Superman Returns opting for Superman & Superman II's continuity blowing off the latter two Christopher Reeve sequels. All due respect, I know Arnold wants to reclaim his past glory and youth. As a pal just confessed over Skype, he's gonna have a heart attack!
Remember how Sean Connery returned to James Bond after "new guy" George Lazenby disappointed? That's what's happening. If it was almost thirty years on and Connery was the Connery of today (To be fair, Connery is still manlier than most alive today).