Wed, January 26, 2011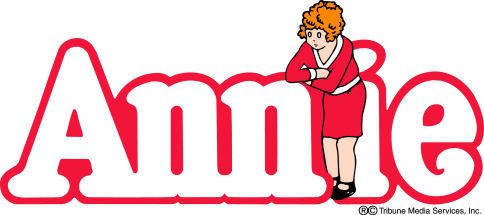 Leapin' lizards, Will Smith strikes again. After successfully pushing...um, producing a blockbuster remake of The Karate Kid starring his son Jaden last year, Smith is now developing a reworked film version of the musical Annie for his 10-year-old daughter Willow. The project has been rumored for awhile, but was confirmed today by Smith's production company, Overbrook Entertainment. Rapper Jay-Z, who famously incorporated Annie's "It's A Hard Knock Life" into his hit single "Hard Knock Life (Ghetto Anthem)", and who also produced Willow Smith's dreadful hit single, "Whip My Hair," will also be working on this re-imagining of the story of an impossibly happy Depression-era orphan and her adoptive billionaire dad.
Now, Annie is not exactly sacred property. The Tony Award-winning Broadway musical was first adapted into a feature film in 1982, and remade as a TV movie in 1999. It's been revived on Broadway, has toured the country several times over, is a staple of community and school drama clubs, and another Broadway revival is planned for the show's 35th anniversary in 2012.
So much as I wish Will Smith would just buy his kids an Xbox or something when he wants to do something nice for them, honestly...what's one more movie version at this point? Personally, my heart still belongs to the 1982 film, which I obsessed over back when it was first released. But the 1999 version was pretty good too (and a much better adaptation of the stage musical), and regardless of the version, the kids seem to still love Annie. So let's hope they do a good job with it.