Tue, August 13, 2013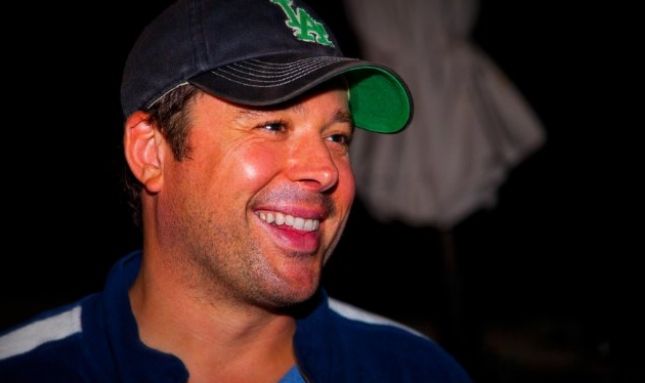 Filmmaker Tommy Reid's captivating new documentary Superthief: Inside America's Biggest Bank Score tells the story of Phil Christopher, a career criminal, Mafia associate, and one of the most successful bank robbers in United States history. We had the opportunity to quiz Reid, brother of American Pie actress Tara Reid, how the picture came together.
1. Captivating documentary. When did you first hear about Phil Christopher?
Thanks, glad you like the doc. I first heard about Phil Christopher when I was about to go into production on my feature film Kill The Irishman. That film was an adaptation off a book I optioned, written by an author that also wrote a book on Phil Christopher, and that was when I was introduced to him.
2. Was the story difficult to condense into the length of a feature film? Did you have to pick and choose the moments you felt were the most pivotal?
Making a documentary is difficult because there are so many angles and stories you could tell, but how would that particular story mesh with the overall vision for what you want people to come away with is how you know what bits and pieces to keep or do away with. Phil has many great stories that he told that never made it to the film, and those are difficult for any filmmaker to lose, but you have to keep the integrity of the film at all costs.
3. If Phil Christopher had tried to pull this off today, what do you think the outcome would've been? Stopped a lot sooner?
If Phil tried to pull it off today, I think we would also be vested in what technology to use to bypass certain systems that would get him caught. He did so well at the time to invest in the knowledge of how it all works from the inside of ADT to the outside system used in the house. I think we would have the edge and might get away with it again today, but might get stopped sooner because of the internet and how fast they can tag you and watch your every move... there are cameras everywhere.
4. How did John DiMaggio, of Futurama fame, get involved? He does a fantastic job here.
John DiMaggio is a fantastic person. Not only is he one of the best voice over actors out there today, he is a close personal dear friend to me. He and I met in 1997 and have worked together on over 5 films and he actually acted in my first "Got Milk?" spec commercial in 1997. He is a wonderful talent and did an amazing job narrating the documentary. Johnny is a character and the narration comes through as one too. Great job, Johnny!
5. Your sister is, of course, actress Tara Reid. Do you hope to collaborate on something in the future? Maybe you can helm the inevitable Sharknado sequel!? What is your next project?
HAHA, first and foremost, I am NOT directing the Sharknado sequel. I do hope to collaborate with my sister, Tara in the future. My next project is a film I produced, called I KNOW THAT VOICE. It's a great documentary that puts the faces to the voices we all know and love. We cover everything from Mel Blanc, the god-father of voice over, to today's big name voices, such as SpongeBob, Futurama, The Simpsons, and Phineas and Ferb. It's a doc that inspires, enlightens and entertains.
Superthief: Inside America's Biggest Bank Score is available from Osiris.