Sun, July 8, 2012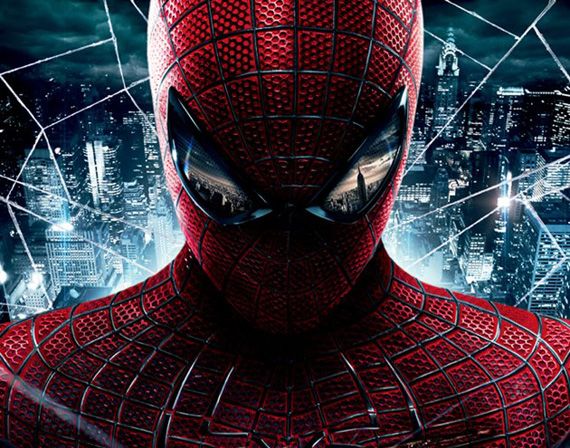 Courtesy of Box Office Mojo:
1. The Amazing Spider-Man - $65 million
2. Ted - $32.5 million
3. Brave - $20.1 million
4. Savages - $16.1 million
5. Magic Mike - $15.6 million
6. Tyler Perry's Madea's Witness Protection - $10.2 million
7. Madagascar 3: Europe's Most Wanted - $7.7 million
8. Katy Perry: Part of Me - $7.1 million
9. Moonrise Kingdom - $4.6 million
10. To Rome With Love - $3.5 million
As expected, The Amazing Spider-Man easily took the top spot for the holiday weekend. Also as expected, it didn't soar quite as high as the previous Sam Raimi-era Spider-Man films, even with the benefit of 3D...which probably makes this week's box office run look better than it actually is. Nevertheless, it did perform well. Since opening last Tuesday to get a jump start on the July 4th holiday weekend, the new Spidey has earned $140 million domesticallly so far, with an additional $201 million from overseas markets. So it should enjoy a decent run. At least for now, since a certain Caped Crusader happens to be waiting in the wings.
Still enjoying a terrific box office run is Ted, which crossed the $100 million mark this weekend with $32.5 million. People love swearing teddy bears. Who knew?
Pixar's Brave kept the family audiences busy, earning $20.1 million. It's likely to pass the $200 million mark before it's finished at theaters, but it will face some heavy competition when Ice Age 4 opens next weekend.
The other new releases didn't make too much noise this weekend, although with $16.1 million, Savages was the least-disasterous opening for poor Taylor Kitsch this year. And it was a far better opening than Katy Perry's concert movie, which went almost unnoticed with just $7.1 million.
In still mostly-limited release, Moonrise Kingdom earned another $4.6 million this weekend, while Woody Allen's To Rome With Love made its top ten debut with $3.4 million. Another limited release, Fox's Beasts of the Southern Wild, is also playing very well - earning $376,000 in just 19 theaters nationwide.
There seems to be a calm-before-the-storm vibe coming from the box office, as the rest of the summer's releases are trying to stay the hell away from The Dark Knight Rises, which opens in less than two weeks now, but next week we do have a surefire hit coming as Ice Age: Continental Drift opens in theaters.
And as you can see, they're well aware of their proximity to Batman: