Tue, March 27, 2012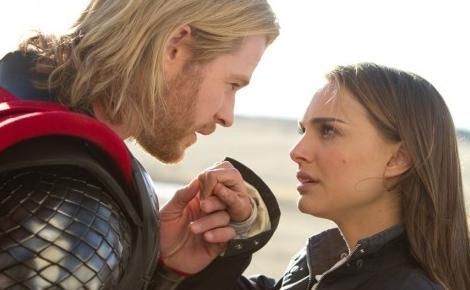 Per an audition call sent out by Marvel Studios and Disney, Thor 2 has retained virtually all the cast members from the first movie for the sequel, including Chris Hemsworth as the titular character. (Yes, even Stellan Skarsgaard and Kat Dennings are back as Dr. Selvig and Darcy.) Instead of returning to New Mexico, Marvel has elected to move production (which begins this summer) to London's Shepperton and Pinewood Studios (as well as additional filming at Marvel's Manhattan Beach Studios).
Natalie Portman, whose return was called into question last December by THR when Marvel removed Patty Jenkins from the director's seat (and replaced by Alan Taylor), will also return as Jane Foster. It's likely she will fit this movie between her back-to-back Terrence Malick films, Lawless and Knight of Cups. (Whether she'll be back for Thor 3 is unclear.)
Marvel Studios and Disney will release Thor 2 on November 15, 2013.