Wed, June 30, 2010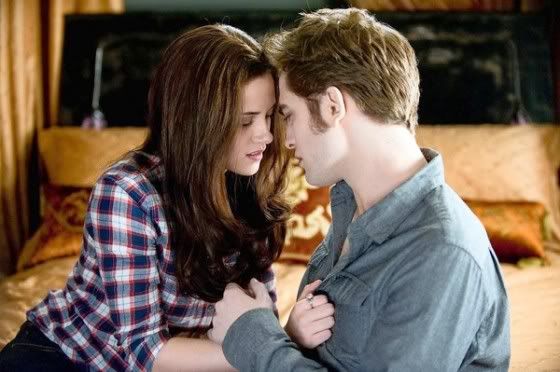 No surprises here: The Twlight Saga: Eclipse broke box office records before the sun rose on its opening day by earning $30 million just from midnight screenings alone, according to Box Office Mojo.
This eclipses (haha...although honestly, that lame joke was wittier than anything you'll find in a Twilight novel) the previous record set by, you guessed it, The Twilight Saga: New Moon, which earned $26.4 million at its own midnight screenings a mere seven months ago.
Eclipse also set a new record by earning $1 million at IMAX theaters, just barely passing Transformers: Revenge of the Fallen's $959,000 midnight debut last year.
And if that wasn't enough, many theaters kicked off the film's opening by also showing Twilight and New Moon last night to Twilight-adoring audiences before the new film's premiere. That double-feature added $2.4 million to their respective grosses.
So as predicted (and rather depressingly), the new Twilight movie is huge. Although how it will hold up through the weekend is yet to be seen. The previous films rocketed back to earth quickly after stellar opening weekends, and thanks to the Wednesday opening, it's possible the heart of its fanbase will have already seen the movie by the time the weekend gets here - although I'm guessing many Twi-hards will be on their way to see it again by then too.
But I'll be skipping this. Someone wake me up when Inception opens.