Wed, June 23, 2010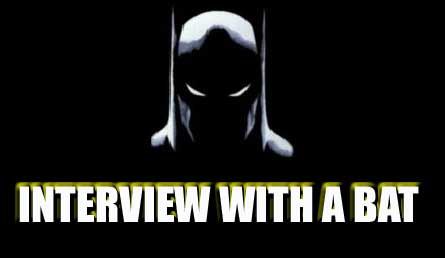 It has happened time and time again. A celeb or in this case a minor celeb, says something they aren't supposed to and then later tries to cover their tracks. Then a site that nobody really cares about reports it. It really isn't surprising, but it definitely can be disappointing. I don't necessarily consider myself a Batman fanboy per say, but I am definitely a fan of the character, as I am regarding other DC characters. When I had the chance to attend the Calgary Comic and Entertainment Expo I was geeked up that Bruce Timm was going to be there. He is a comic legend among the geekdom and I was excited that he would be answering questions in his very own panel at the CCEE.
Timm took questions from both media and fans. The questions at the panel thrown at Timm were kind of generic and uninspiring, so I proceeded with some questions of my own. My one-on-one interview was posted HERE just days later. I spent about 20 minutes maximum with Timm and he was forthcoming and excited about some upcoming projects. We even talked off the record about some future live action and animated ventures at WB/DC. It was a good time and Timm letting me interview him briefly and bullshitting with me off the record was the highlight of my trip.
It took me by surprise for a moment that Timm now has decided that our interview "wasn't an actual one-on-one interview" and was "taken out of context". Then I thought about it for a minute or two and realized why. Some of what he revealed might not have been embraced like he thought it would by fans. Also DC or WB might not have wanted the info to come out as it did, so Timm is retracting it. Whatever the reason, the interview did happen. Doesn't make much sense that a writer would invent an interview? Even if a self absorbed Batman site that looks as if it was created in the late 90's, would like you to think so.
So I don't blame Timm. I understand why he would have to do that. Heck, I would probably do the same thing. Would you really want WB/DC angry at you, I think not? If I were Timm I would have actually made the statement to a bigger and more relevant site like IESB or Latino Review, but why would they want to talk to him anyway?