Wed, October 6, 2010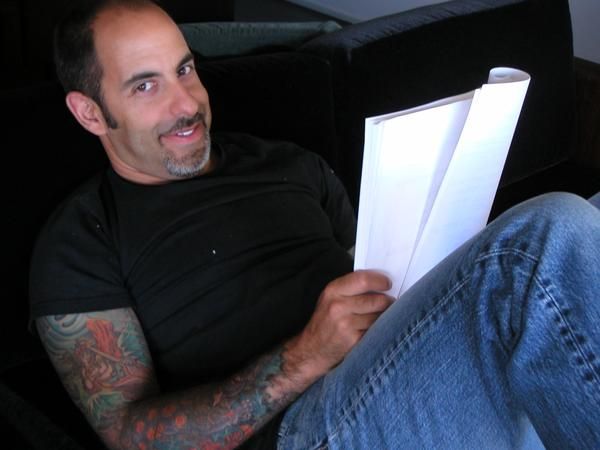 It wasn't all that long when David Goyer had reportedly pitched the idea for the Superman reboot to Christopher Nolan and Warner Bros as finding a modern way to approach the character. Warner Brothers being under a serious time restraint due to the lawsuit with the heirs to characters creators decided to move forward with Goyers pitch. They commissioned him to write a treatment and speculation began as to who would direct, who would star and where the story would take place.
Cut to yesterday and we now know that the incredibly talented Zack Fuckin' Snyder is directing and General Zod most notably from the second Superman film will be the main villain. Snyder was quoted by TOLDJA! as saying:
"It's early yet, but I can tell you that what David and Chris have done with the story so far definitely has given me a great insight into a way to make him feel modern. I've always felt he was kind of awesome."
As far as the franchise is now concerned you would assume it couldn't be in better hands with a presumably awesome treatment from Goyer handed in and Snyder on board to direct not to mention Nolan producing. However a report from Vulture recently published would suggest otherwise.
They've learned that the story will follow Clark Kent, a journalist traveling the world "trying to decide if he should, in fact, even become Superman." Which sounds entirely opposite of the previous statements from either Nolan or Goyer regarding the direction the film would take. Goyer was previously quoted as saying that the film would involve an established Superman with no mention what so ever of an origin story, but Vulture suggests The pitch isn't too far off from a twelve-issue comic book limited series called Superman: Birthright DC Comics released in 2003 and 2004. Written by Mark Waid and drawn by Leinil Francis Yu, the story attempted to retell the Superman origin story for the 21st century. In the story. Clark Kent is a freelance reporter in his early twenties, traveling the world to cover news stories. While covering an ethnic conflict between the fictional Ghuri and Turaaba clans in West Africa, he is forced to use his super powers to attain a fleeing assassin. This results in Kent returning to Smallville to learn more about his alien heritage and make the decision to become Superman.
The report also suggested that Goyers treatment was a bit of a mess as it was rushed. Apparently Snyder being brought on board was due to The studio needing a new Superman movie in production by 2011 before they could potentially lose the rights to the current film franchise.
I wouldn't assume Vulture would publish a complete BS report with out any validity to it, but their story almost has too many holes in it to not be brought into question. I think it was already obvious Snyder would be rewriting and/or adding additional writing regardless of the treatment in place if anything just to put his own touches on the film. The report however suggests that Goyer's treatment was nearly incompetent to the point that they rushed out to find a director to fix it to avoid delaying the production any further. What bothers me about this is that Goyer has had a hand in writing both Batman Begins, The Dark Knight and the forthcoming Batman 3 all of which have been under the supervision of Nolan. Now would Nolan have agreed to come on board the project and at that moved forward with casting and the addition of a director if the treatment wasn't already up to snuff, I seriously doubt it.
I don't for a second doubt that Snyder will put together a high quality project in a timely manner, but I would seriously doubt this was the sole reason behind him being hired. I'm expecting Warner Bros will release a new press release within the next few days as damage control regardless of the validity behind Vultures report. For now this is something I'll be taking with a grain of salt, but I could be wrong in which case I only hope we at least receive something a notch above what Superman Returns did for the character.