Tue, November 19, 2013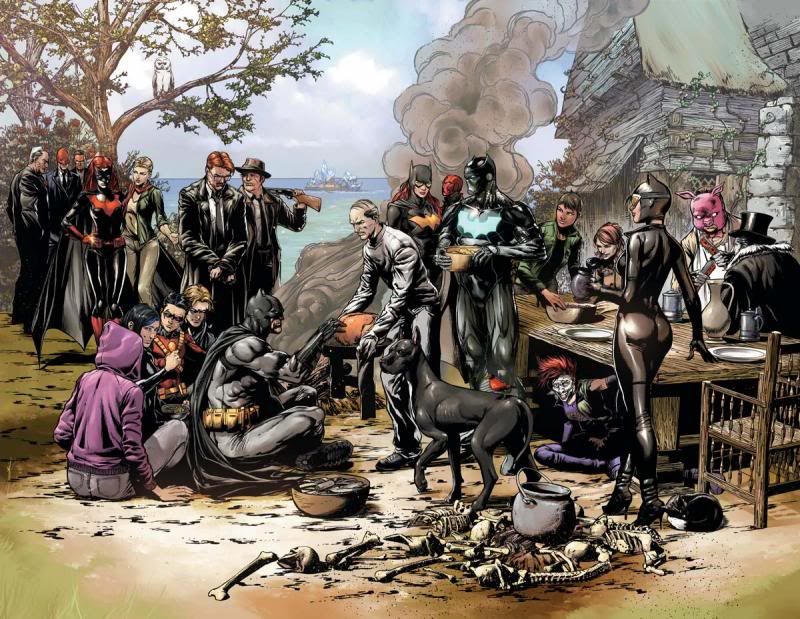 From DC Comics:
Holy hidden easter eggs, Batman! Did you catch today's new episode of "DC All Access"?

If you did, you heard Batman Group Editor Mike Marts discuss the intriguing new Batman Eternal image that Scott Snyder revealed to the world this morning. Drawn by Jason Fabok, the illustration features over twenty key characters in a Thanksgiving-inspired pose. But that's just the start. Marts suggests taking a close look at Commissioner Gordon, but that's just the start of the secrets and mysteries to be found within this illustration.