Sun, March 16, 2014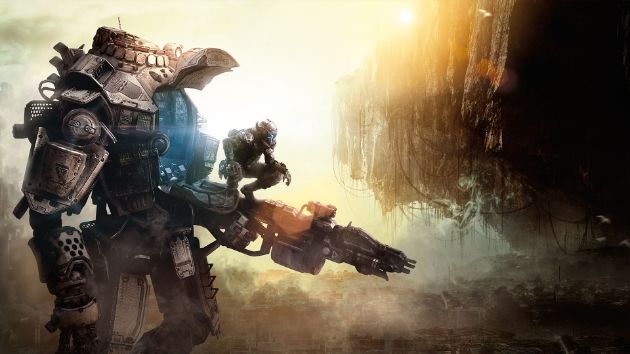 GamerHeadlines by way of NEOGaf suggests that EA regrets the mecha-shooter TITANFALL's X-Box One Exclusivity, from a statement by industry insider Pete Dodd:
"Titanfall is dominating the media but inFamous is dominating things where the consumer makes the choice (like YouTube, Twitter, etc) and not editors.

Sony also used its own metrics in a meeting with EA last week and showed them what they would have sold on the PS3 and PS4. The money EA took from MS doesn't even begin to cover it. The EA guys went over the math and agreed. EA is in full "We're so fucking sorry, Sony" mode currently."
This comes after recent controversy on Amazon of removing low reviews from Microsoft's console-pusher, which released just last week.

While it's unlikely TITANFALL will see a PlayStation 4 release, a sequel going mutli-platform or reverse exclusive wouldn't be unheard of (See: Mass Effect, Bayonetta, Metal Gear Series).
Some have found ways around things in the past, such as Capcom releasing the Gamecube exclusive Resident Evil 4 and Vieutiful Joe on multiple consoles.
This also comes after the statistics showing PlayStation 4 leads sales for almost all EA titles:
PlayStation 4 not only nearly outsold the Xbox One 2:1 in hardware sales, it was also strong on the software front, according to January NPD.

Electronic Arts have released games on a variety of platforms, among them, PS4 took the lead in term of units sold on the platform for games like Battlefield 4, FIFA 14 and Madden NFL 25.
As can be seen in the chart above, PS4 was the dominant platform for about 5 of the Top 10 best selling titles in January NPD. Among these, 3 of them are published by EA.
Well what do you think? Would you like to see TITANFALL continue on the PlayStation 4? Do you even care?