Mon, April 8, 2013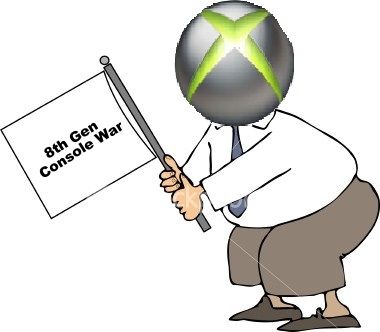 In news that seems like satire, Microsoft has crafted the most alienating next-gen console you can imagine.

Rumors began to spread early in the year that Sony's PlayStation 4 would block used games and, thusly, hurt the consumer and second-hand stores such as Gamestop; but those rumors were laid to rest shortly before Sony's "See The Future" gaming event in an interview with Eurogamer:
"That's the general expectation by consumers," Yoshida told Eurogamer. "They purchase physical form; they want to use it everywhere, right? So that's my expectation."

Yoshida added: "So, used games can play on PS4. How is that?"
With that, the fears of many were put to rest, and people all thought "Wow what a stupid idea that would be, who would do that?" Then Microsoft responded with "We will!"
After a leak of the next Microsoft system, code named "Durango", made its way to vgleaks it basically confirmed that the optical disc will be used only for install, making used games useless for the console, so observes Reddit user GideonJWells in a story from Huffington Post:
You're thinking short term. Long term if they can get console users used to this, PC already are, then it means they are one step closer to doing away with physical mediums and pushing for making the X-Box digital only.

If Durango does well it'll be a generation of users who are similar to late 90s/early 00s PC users. The disk slowly becoming just an install medium, you are on online most of the time anyways, why not just download digitally through Steam, GOG, Origin, etc. Which effectively kills the used game market in most countries
Used games are a huge outlet for many consumers who can't (or don't want to) afford a $60-$70 price-tag on new games which might not even be worth it.
If that wasn't bad enough, Microsoft Studios creative director Adam Orth took to twitter and basically cemented the rumor that the Durango will need to always be online. A measurement against piracy that, like many DRM plans, do more harm than good for the consumer.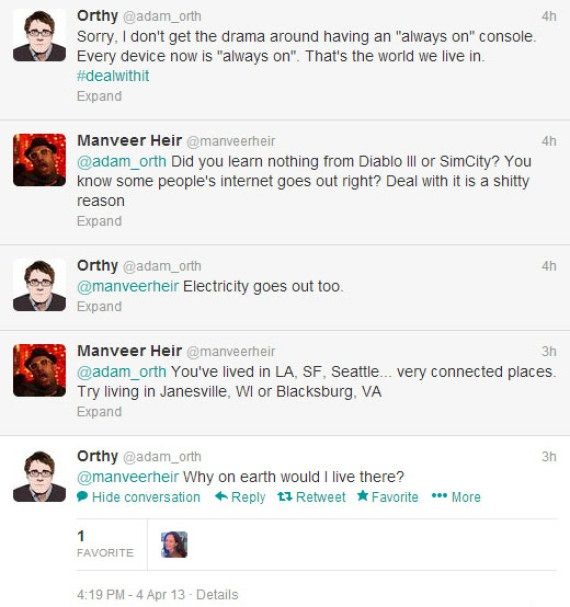 While none of this has -technically- been confirmed by Microsoft, it's troubling news for many that have supported the X-Box as their go-to console.
Official word and confirmation will come May 21 with Microsoft's own official conference for it's next system, due to drop in November to compete against Sony's PlayStation 4.