Mon, October 11, 2010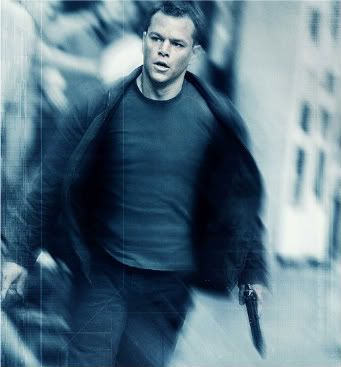 When it was announced a few days ago Tony Gilroy would step into the director's chair for The Bourne Legacy (he was first commissioned to write the script), it still didn't answer the big question on everyone's mind. Will Matt Damon return as Jason Bourne?
He's made it crystal-clear (on several occasions) he won't return without director Paul Greengrass. But it appears the filmmakers and Universal has found a suitable route to go on the fourth installment: just don't include the Bourne character at all and have an entirely new character as the lead.
Gilroy confirms that's the plan to Hollywood Elsewhere:
"The easiest way to think of it is an expansion or a reveal. Jason Bourne will not be in this film, but he's very much alive. What happened in the first three films is the trigger for what happens. I'm building a legend and an environment and a wider conspiracy...the world we're making enhances and advances and invites Jason Bourne's return [down the road].

Everything you saw in the first three films actually happened, and everyone who got into will be rewarded for paying attention. We're going to show you the bigger picture, the bigger canvas. When you see what we're going and see what we're doing it'll be pretty obvious....but Jason Bourne's activities in the first three films is the immediate trigger."
Creatively speaking, I'm quite intrigued. Can't say audiences will be nearly as interested though. I can already imagine angry movie-goers wanting to know where Jason Bourne is when his name is clearly on the title of the film.