Mon, October 11, 2010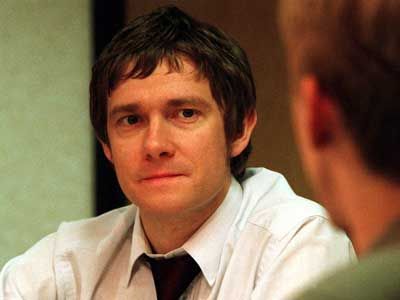 It's a moot point, right now, but interesting to note.
A couple of weeks back, The Sun reported an offer had been extended to Martin Freeman for the lead Bilbo Baggins role in The Hobbit, but was forced to turn it down. Few to none of us believed it on face value because the UK tabloids do have that "making shit up" reputation.
So it was a surprise to hear Entertainment Weekly not only confirm the news-item as truth, but state a second offer was sent to the British actor to accommodate both the epic Hobbit shoot (reported to be around 13-14 months long) and a second season of the BBC hit Sherlock next year.
No word on how it was received by Freeman and his representation. But it must not have worked out as the actor confirms to Empire that he did indeed have to reject the initial deal from Warner Brothers, MGM and the key Hobbit decision-makers like Peter Jackson and Fran Walsh. Although he remains upbeat something can be arranged, the fact that he's come out and publicly acknowledged any of this suggests it fell through and we won't see him follow in the foot-steps of Sir Ian Holm.
That is once the dust settles and The Hobbit actually gets made. That isn't exactly a sure-thing at the moment, anyway.