Wed, February 20, 2013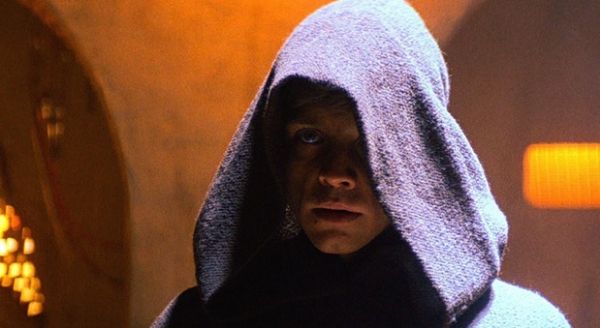 Mark Hamill, of the three Star Wars leads, has kept the closest ties since Return of the Jedi. Not out of a sense of desperation or lack of funds. He's the premiere voice over actor in showbiz and has been for decades, earned a fortune from the Wing Commander games in the 90s and owns point off Star Wars (still makes money from the original). Cash is not the issue.
Hamill goes to the conventions and meets and greets fans because he appreciates them and what Star Wars has done for him. So of course, he's the first one, among him, Harrison Ford and Carrie Fisher, to publicly go into details about Episode VII. Besides the typical, "Sure, I'd love to come back!" non-newsy quotes.
The real note-worthy item from Entertainment Tonight comes here:
"'First off, will he appear in Star Wars VII? 'They're talking to us,' he reveals. 'George [Lucas] wanted to know whether we'd be interested. He did say that if we didn't want to do it, they wouldn't cast another actor in our parts – they would write us out.'"
Always imagined George Lucas' big contribution was making sure the original actors kept their jobs. Why hire a young, fit mime-artist as C-3PO or a random dwarf actor for R2-D2 if Anthony Daniels and Kenny Baker are still ready and willing to do it? That seems to be the case.
It's also encouraging to hear the "We'll write you out if you're not game" is code for their roles are supporting roles if not cameos. This needs to be about new characters going on new adventures in the universe. Provided the Droids play a role.
Follow the link above for the rest including Hamill downplaying how much he knows (No way that's true), them not signed on, and what characters he thinks are deserving of a spin-off flick. Again, unlike Ford and Fisher, he never left the universe. The Force is still strong with this one.