Fri, April 30, 2010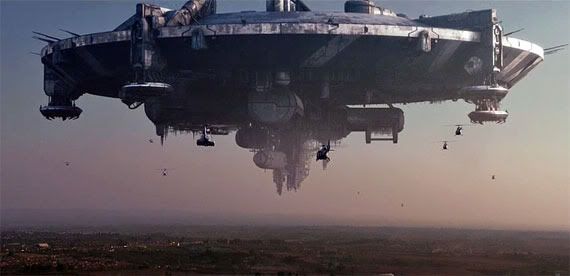 While doing press for his upcoming movie A-Team Sharlto Copley spoke to Latino Review about the possibility of a District 9 sequel and maybe even a prequel happening. He had the following to say:
"Neil wants it and I want it. Neil's doing another film first. Then I think if everything goes according to plan we'll do the second film in about two years time. That story can go in so many different ways. There¹s a whole universe. I'm sure a lot of writers say that, but we actually have an entire universe.

"This thing started shooting in 2005, and before we shot the film we shot Alive In Joburg and two other shorts as part of Neil's creative development process. Those next two films actually had my character, Wikus, in them, although I wasn't called Wikus in them. So they were two parts of the development of the world and where the story was going to go and all that.

"There's a million ways you can go. Neil's actually very interested in prequels as well; he's said that a few times. We wouldn't do the traditional Hollywood version of the sequel which would just be 100 aliens fighting humans."
If you loved District 9 as much as I did, your thinking this is great news. I'm curious if it will be called District 10, like originally declared right after the first one became a break out hit, or if they'll leave earth all together. When Copley talks about having an entire universe to work with, that's what comes to mind.
District 9 went on to make 115 million deomestically and 204 million world wide on a budget of only 30 million, I think the sequel and/or prequel was inevitable. looks like we'll be seeing it around 2012.