Mon, February 3, 2014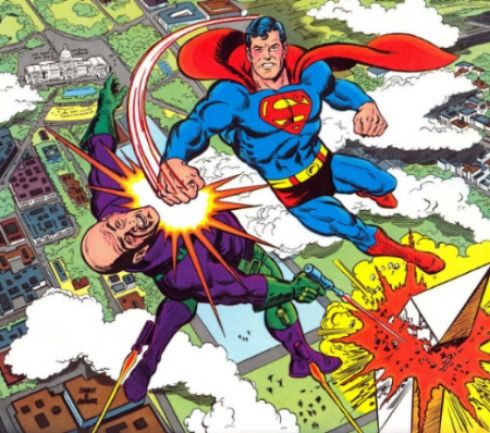 Here it folks; the show you were supposed to get last week. And it's a corker that could shake the foundations of the planet.
This week we turn one of Phil's rants into deed and action for a change. Since we're banging our heads against the wall for Warner Bros. to start multi-tasking and, y'know, actually craft a DC cinematic universe by producing more than one film at a time, we decided to prove that you could still make a traditional Superman sequel for next summer and still have 'Batman Vs. Superman Vs. The World' out for the year after.
Over the course of the next two hours, you will get to hear something seldom done in the movie podcast arena; Phil, Jamie, and special guest Mr Randall Maynard will band together to write a treatment for the Superman sequel we deserve live on air. By the end of the show, we will have battled through the rewrites, studio notes and toy deals and come up with something we can all agree would be a solid next step in the new Superman's cinematic adventures.
Feel free to dream of the movie we have made (since it will never be) or curse our names and pitch us something better in the comments section. Either way, tell us what you think. Enjoy!
Play the podcast via Soundcloud or download the MP3 version right here:

Phil Gee
|

3 Comments
|