Mon, October 28, 2013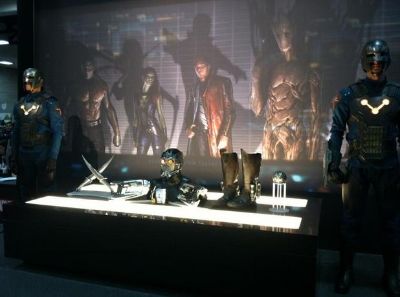 It's the short film we all want to see. Ben Kinglsey and how his 'Iron Man 3' character began his stage career before moving on to performing acts......in the street, things a man shouldn't do.

So while Phil and Jamie speculate on the true nature of the secret Marvel project he's involved with, we also have time to slobber over the trailer for 'Captain America: The Winter Solider', and debate which film will win in the battle next summer between '50 Shades Of Grey' vs. 'Guardians Of The Galaxy'.

Plus, Phil gives an incredibly long winded early review of 'Ender's Game' and Jamie reviews what he saw of 'Bad Grandpa'.

It's just the two of us. It's classic Movie Moan. You love it.
Play the podcast via Soundcloud or download the MP3 version right here:

Phil Gee
|

7 Comments
|