Sun, February 2, 2014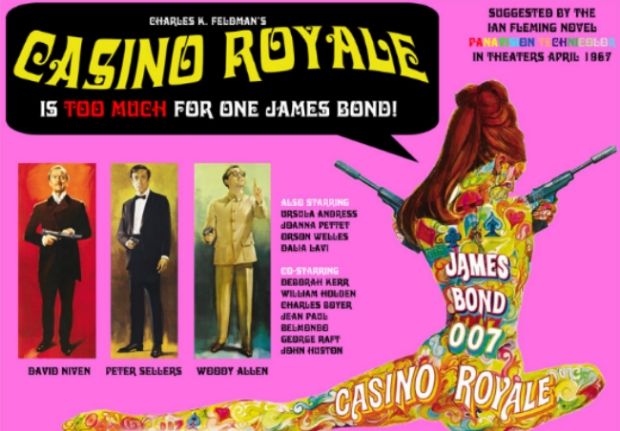 We did a video series looking back on all the official films, we did an audio commentary for the non-cannon curio 'Never Say Never Again', but the time has come to tackle the film even the most ardent Bond lovers (that being Jamie Williams and myself) fear to tread upon; the indescribable, unintelligible, farce to end all farces, can't even be called a movie cause it's several in one, 'Casino Royale' (1967).

So join us for the next agonizing 131 mins as Phil, who has seen the film all the way through at least 7 times (just enough to vaguely comprehend it), takes Jamie, who has never seen it, by the hand and guides him through.

Will they survive? Will you?

Note: Even if you've never seen the film, hopefully we have designed this audio commentary with your enjoyment in mind. Trust me, I'll make more sense of the plot in the commentary than the film itself.
Play the podcast via Soundcloud or download the MP3 version right here: